Victoria Alford

Victoria is an experienced proofreader and web content writer, having worked successfully in the sector for 14 years. A freelancer since 2006, Victoria has worked mainly in digital media in the technology field for private companies and government agencies.
Most recently, Victoria was the web news editor and customer newsletter writer for Innovate UK, the UK"s technology innovation agency. Prior to that Victoria worked as a freelance sub-editor for TechRadar website, which provides world-renowned reviews and buying advice on the latest technology.
With a keen eye for detail, Victoria has spent many years helping companies to perfect their web copy. In recent years Victoria also trained to write for GOV.UK, and before that undertook the Chapterhouse proofreading course.
Articles by Victoria Alford:
---

Researchstream - reinventing research management
Wednesday, 11th July 2018
Find out what prompted us to explore Researchstream from Evalueserve, a web-based platform for research and information team managers, which seeks to replace old workflow systems.
---

NewsEdge - what makes it stand out?
Wednesday, 13th June 2018
What's new and improved since our last product review of NewsEdge in 2016?
---

African research - how one organisation is bringing it out of hiding
Thursday, 31st May 2018
Jinfo recently interviewed Susan Murray, the executive director of African Journals OnLine (AJOL) - find out why we were particularly interested in this non-profit organisation.
---

Catch up on Jinfo for your role today
Monday, 14th May 2018
Find out what's most relevant to information managers responsible for content purchasing, information strategy and optimising a research team, from setting aside time for strategy to service reengineering.
---

Data analytics and licensing, and the role of information professionals
Monday, 14th May 2018
Find out how Jinfo's resources relevant to data analytics could help you develop a use-case, get to the heart of licensing matters and ensure you're involved in organisation-wide projects.
What's new at Jinfo?
Jinfo Overview - August 2021
View on YouTube
---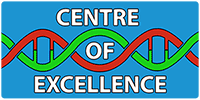 Latest in this Focus: Get started adapting the model to your environment with step-by-step guidance on practical activities for strategic planning. Define your own future where information is a strategic asset to your organisation.
---
What clients say about Centre of Excellence:
"Jinfo's Pillars of Service and Known Fors activities feed our overall mission and vision. Everything we do has to align with these, and if it doesn't, we ask the question, 'Why are we doing this?' We can communicate more effectively what we do and move away from the transactional view. Let me stress... there is a huge return on this work. It allows us to chart our own destiny." Director of Information Services, pharmaceutical industry
---
A Jinfo Subscription gets you access to activity-based content to move your projects forward, plus dynamic peer group discussions on meaty topics.