Researchstream - reinventing research management
Jinfo Blog
Wednesday, 11th July 2018
Abstract
Find out what prompted us to explore Researchstream from Evalueserve, a web-based platform for research and information team managers, which seeks to replace old workflow systems.
Item

As a manager of a research and information team, your work life would surely flow better if you had access to a systematic platform that could help you manage research projects and track time and staff productivity, along with your other workflow. Wouldn't it?
As this is clearly the case, why haven't we seen an abundance of these platforms being designed, despite the digital age we live in? Why is there still a reliance on email or intranets?
Luckily, as part of our Research Focus, "Benchmark information roles - Jinfo models of excellence", Jinfo has discovered Researchstream - a new web-based collaborative platform from Evalueserve. Read our walkthrough to see how it could help you manage your busy research service.
If you have a Jinfo Subscription you can log in now to read "Product walkthrough - Evalueserve's Researchstream".
If you don't have a Jinfo Subscription, it could be of real benefit to you - we offer research-based insights, not available elsewhere, and ideas and vocabulary to help you collaborate with your stakeholders. Find out more and purchase your Subscription.
Optimising research teams
We had the opportunity to walk through the Researchstream product with Tarun Chhibber, the vice president for professional services with the platform's owner, Evalueserve.
Read our walkthrough of Researchstream to discover:
If Jinfo's wish list for best practice and a collaborative research environment was met
What the features and benefits of Researchstream are
What the platform's limitations are
What type of user is Researchstream designed for?
Step-by-step guide to using Researchstream's dashboard
Feedback - a difficult topic for research teams and their internal customers!
What else Evalueserve brings to the table.
If you have a Jinfo Subscription you can log in now to read "Product walkthrough - Evalueserve's Researchstream".
If you don't have a Jinfo Subscription but would like to read this walkthrough, you can find out how to start your Subscription here.
About this article
Blog post title: Researchstream - reinventing research management

Related articles:

Related Blog items:
What's new at Jinfo?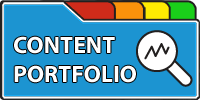 Improve your negotiation position, measure performance of your portfolio of external content, and communicate more effectively with stakeholders.
---
A Jinfo Subscription gets you access to activity-based content to move your projects forward, plus dynamic peer group discussions on meaty topics.
Benefit from our research
Our proven processes, resources and guidance will help your team make the shift from transaction centre to strategic asset.
---
Designed around the most common challenges and pain points for time- and resource-strapped information teams
Optimise your operations
Holistic content portfolio management
Future-proof your information service
Executive-ready communications
---
A tailored overview of our research and active discussion with your Jinfo analyst.
---
Measure your starting point to articulate your strengths and set priorities for future improvements. Assessments gauge risk, capacity, value and more.
---
Read case studies, and start the conversation:
Connect your team with the practical tools, original research and expertise to build and support information strategy in your organisation.
A Jinfo Subscription gives access to all Content (articles, reports, webinars) and Community.