Life of the Party: Social Web Browsers
Jinfo Blog
Thursday, 1st February 2007
Item
You may think the Web browsers we currently use are fine. They've helped the Web grow to its present state, keep us connected and disperse information with no trouble. So why would we need a new breed of browser?
Social Web browsers are the latest buzzword application. Designed to support the Web 2.0 trend of online sharing, they make it easier to share resources. They address the two sides to sharing, whereas old- school browsers address only one. Social Web browsers let you share information with other people as well as let other people share with you. The Internet is not a static database of hyperlinks anymore. It's moved on from the old days when it was a super-efficient, enormous encyclopaedia you read like a book. Now it's a virtual party where you circulate and introduce yourself, talk about your interests and find like-minded people. You can chat, share resources, set up a community and interact.
So what has social browsing to offer to the information professional? A conventional browser lets you do the searching just for yourself and save bookmarks to your own hard drive. Searching and saving are all you can do. Social Web browsing offers a high level of integration, and focuses on the sharing elements of the various applications. In theory, sharing resources can increase your chances of finding relevant material. It can open up new ways of accessing information, such as sharing your favourite bookmarks and photos and in return seeing the favourite resources of someone else who shares your interests. It can mean being able to comment and chat with groups of people on topics of shared interest and being able to tap into a collective knowledge. So, potentially it has a lot to offer. The social browser is the tool that promises to help you manage all of this interactivity.
Comparing two players
I started my journey into social Web browsing by using two fairly new tools: Flock <http://www.flock.com/> and StumbleUpon <http://www.stumbleupon.com/>. Both are social Web browsing tools that concentrate on discovering and sharing online resources in two different ways. Both have their advantages and disadvantages, and both have something of interest to offer the information world.
The concept of Flock is one that is familiar to information professionals under another name that was flavour of the month not that long ago: the portal. Essentially, Flock gives you access to all the disparate parts of social networking through one user interface. It also acts as an aggregator and can (if you choose) handle all your logins to these applications. The Flock 'unique take' is that it includes an internal browser, and all the other applications fit it. So far, so good. Flock makes online storing and accessing of your photos, bookmarks, blog, tagging tools etc. nice and straightforward. But the real social aspect of this browser it is how easy it to share all these things with others, and for them to share heir links and content with you. Social networking in action.
StumbleUpon focuses on discovering sites and managing links through tagging, bookmarking, reviewing your finds and then sharing all of this through a personal homepage. It also puts a selection of search engines there. It sits in your existing browser as a set of additional buttons. You can't access your blogging software through StumbleUpon, so posting to your blog is done externally. You can upload photos, but this is handled by an internal photo application and you can't access any existing photo applications you might already use such as Flickr or Photobucket via the StumbleUpon interface. If you already use photo software, this means either changing to the StumbleUpon photo application or uploading everything twice to integrate within this system.
But the big guns of social browsing from this social browser is the StumbleUpon button. This takes you to random sites based on a ticklist of your own selection of interests. You then rate the sites -- 'I like them!' or 'No more like this!' -- and StumbleUpon buildsan ongoing profile of your preferences. In theory, this means that it will learn your likes and dislikes and, over time, become more accurate in offering you sites that match your interests. Once you access a site, you can bookmark it, tag it and review it then make it available to share. You can search for other users who have similar interests and view their shared links, tags and reviews.
Plusses
The feel of both is very casual, and at first, I was a little sceptical of their use for an information professional. My initial reaction was to relegate them to the something I should know about because end users would probably be using them. But on closer examination, I found quite a few features that were either useful or potentially useful in both browsers.
Looking at Flock, I liked the easy-to-use interface. I could easily select the blogging software, the social bookmarking system and the photo software I wanted to use. I could also simply select my preferred search engine and customise the news/media page with my RSS feeds and links. I could include my logins to the various tools I chose to use and let Flock sign me in automatically if I wanted. Practically, I found that it really had the potential to make sharing quicker and easier. I can open my blogging software and my photos are accessible in the same Flock interface. I can search for online resources and save, tag and share my finds. I can share via email, or join the Flock community and chat and share. I can open my Flock homepage to the world so people can see what I'm using, what I'm looking at. I can easily access the hot sharing sites of the moment like YouTube and MySpace, and I can set these up so that others can see what I'm looking at and using there too. And I can save this all online. So professionally, I can keep all my resources in one place on my hard drive but I'm not chained to any particular network for access. If I'm working on site or from home, I still have access to all my resources if I take a laptop.
Drawbacks
But -- and it's a big but at the moment -- there are some things that need work. The biggest drawback I found was that I am bringing together all my online resources -- which I could previously use no matter what computer I was on -- onto one computer. If I access the resources that Flock brings independently, I can log in to them individually on any machine with an internet connection. But if I access these same resources via the single Flock interface, I must access them on the particular computer where the software is installed. So I'm trading the great flexibility of storing and accessing online. I'm not sure there is a feasible technical workaround for this, given that everything is hanging on a browser, but without being able to login to a central location, I'm losing one of the big innovations in the applications I'm bringing together. If this could be sorted, then Flock would be a very powerful tool. Not only could you build your own personal portal of resources, but you could also share specific resources with end users within the community.
The other issues I had with Flock are less significant. I couldn't work well with the latest version of my chosen blogging software, although it was listed. Only two photo options are supported too. I suspect that these kind of things will be resolved over time. Flock is still quite new and I can accept teething troubles and/or agreements yet to be agreed with different software companies. If I'm moving my tools to a single interface, though, I want to get to select my preferred tools and would want a wider range of the standard favourites.
StumbleUpon does have a login, so can be used on any machine. It isn't a browser, but sits within the browser. At the moment, it is only available with Firefox or Internet Explorer, and again I'd like to see more choice here, but, again, it is early days. StumbleUpon doesn't handle blogging and it's a potential drawback that it doesn't integrate with any of the popular web photo applications such as Flickr and Photobucket, offering instead, an internal StumbleUpon photo application. I already have a lot of photos in my Flickr account, for example, and would be reluctant to either move this over to a new system or duplicate them in StumbleUpon.
After all, though, StumbleUpon concentrates on searching and managing found resources. On this front, it is an interesting tool. To find, or "stumble upon", websites, you begin by completing a ticklist of interests. This is a sketchy framework, with great detail in some areas and little in others; 'cats' appears as an option, but not 'dogs'. Technical and online interests are represented at a greater level of granularity, but the categories and sub-categories are not standardised and seem very patchy overall. These are further refined as you use the tool, but again the sub-groups were uneven. This makes it unreliable in the spread of matches you will get.
Clicking on the StumbleUpon button gives you a website that matches one or more of your categories. By giving the website a thumbs up or thumbs down, you add information to your profile and in theory get more accurate matches over time. I say in theory, because the matches are made against user-generated tags. And this is where I start to have a problem. I am wary of user-generated metadata. I know it is one of the foundations of social Web browsing, but for an information professional it can be unnerving! It is inherently inaccurate and that leads to all sorts of complications for the serious searcher. That said, I found some useful sites in StumbleUpon and some interesting sites I would never have encountered in my usual, more conventional and accurate searching. It's not a tool for precise information matching, but the clue is really in the name. It re-awakened my sense of surprise at all the information that is available online and got me out of my comfortable rut of old reliable favourites.
And this is, I think, the biggest thing that social Web browsing has to offer to information professionals at the moment -- an alternative, adventurous source of new material. Don't throw out your tried and trusted search tools, but do have a look. I guarantee you'll be surprised at what you find! Longer term, the trend of sharing that these new tools encourage is going to be very interesting and, I think, increasingly valuable as it becomes refined. I'll be exploring further, adding social browsing into my tool kit as a wild card for now, but definitely a useful tool, and keeping an eye on new releases and forthcoming developments. And maybe we'll meet up and share resources sometime.
---
Related FreePint links:
Related links:
About this article
Blog post title: Life of the Party: Social Web Browsers

Related articles:
What's new at Jinfo?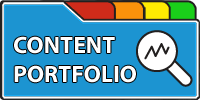 Improve your negotiation position, measure performance of your portfolio of external content, and communicate more effectively with stakeholders.
---
A Jinfo Subscription gets you access to activity-based content to move your projects forward, plus dynamic peer group discussions on meaty topics.
Benefit from our research
Our proven processes, resources and guidance will help your team make the shift from transaction centre to strategic asset.
---
Designed around the most common challenges and pain points for time- and resource-strapped information teams
Optimise your operations
Holistic content portfolio management
Future-proof your information service
Executive-ready communications
---
A tailored overview of our research and active discussion with your Jinfo analyst.
---
Measure your starting point to articulate your strengths and set priorities for future improvements. Assessments gauge risk, capacity, value and more.
---
Read case studies, and start the conversation:
Connect your team with the practical tools, original research and expertise to build and support information strategy in your organisation.
A Jinfo Subscription gives access to all Content (articles, reports, webinars) and Community.