Practical action on Jinfo's Research Focus "Benchmark information roles - Jinfo models of excellence", from an information manager
Jinfo Blog
Thursday, 6th December 2018
Abstract
We asked one of our subscribers what they found most useful and what resonated most with them in the Research Focus "Benchmark information roles - Jinfo models of excellence", as well as other recent content and events on topics from building better partnerships to using the most appropriate metrics for measurement of success.
Item

How are the articles, webinars and Community sessions from the Research Focus, "Benchmark information roles - Jinfo models of excellence" being used? We spoke to one of our regular participants and subscribers, Barbara Reissland, information specialist at Library Consult and freelance information manager, who shared with us what she has learned from Jinfo's Research Focus and other outputs, and how she will use the material going forwards.
Jinfo: What did you find most valuable about the Research Focus, "Benchmark information roles - Jinfo models of excellence"?
Barbara Reissland: In my freelance role I work with a client where I am part of a small team focusing on information discovery and insights. My function is to lead projects that bring value to our internal customers as well as help strategically position and anchor the team within the organisation. There is a lot of internal competition from other teams that have somehow ended up in positions dealing with knowledge and information management but which lack the expertise of information professionals. Benchmarking is therefore an important part of our strategic thinking.
The Research Focus helped us to see where our strengths are and what we must focus on. Comfortingly, I also found that, as a team, we are already quite well advanced when it comes to taking ownership of our future. This greatly helps in positioning the team when we speak to senior management.
However, I also got new ideas on opportunities for new/different services and partnerships (especially internally) on which other metrics to obtain to prove the value of our team.
Jinfo: Were there any recent webinar or Community sessions which particularly stood out for you and why?
Barbara Reissland: The webinar, "Can you cope with continuous reinvention?" captured me just by the title. If there is one thing that is a continuum in my working life it is exactly the required reinvention of my role. I started my business life as an information specialist in the pharmaceutical industry with a background in political sciences. Now I am a copyright expert, a marketing and communication specialist. I did a second degree in Information and Knowledge Management and am now building up my knowledge of artificial intelligence and machine learning.
But I tend to forget that others in my team are not as curious and flexible as I am. The webinar helped put a frame around what can be expected and how something can be achieved with all team members (mind you, the journey has only just started).
Jinfo: Was there an article, report or other content from recent Research Focuses which particularly stood out for you?
Barbara Reissland: This year there was a lot of talk within our organisation about benchmarking. This is nothing new, we've had discussions on this topic in the past. But with growing expectations on what the team can or cannot deliver, we were forced (again) to have a closer look at roles, responsibilities and skills. We try to make comparisons to similar exercises in the past (we analyse ourselves on an annual basis) as well as future skills that might be needed, as predicted. For example, in the Research Focus, "The information team with the right stuff". Again, what is always helpful is knowing that we are already on the right road. Our roles have constantly changed to become more consultative, enabling (through training) and translating while at the same time also establishing ourselves as subject-matter experts.
Other useful articles include those looking not just at how much information is consumed but how what we offer contributes to organisational success. As stated in "Establishing meaningful usage metrics for benchmarking", it's the "why" that has the value. One quote stands out here for me, as it sums up what we information professionals tend to do wrong a lot of the time, "We need to look at measures for the value that reflect today's environment, not those of the past".
And yes, information professionals have to step out of their normal ways and be "proactive and ensure that they are an important part of the business process", as noted in Bill Noorlander's article "Measuring ROI for information services and professionals - an alternative point of view"
Jinfo: Did you share any of the content or discuss any of the findings from the content or research with your colleagues?
Barbara Reissland: I often share content from Jinfo with my colleagues. We use these in our team meetings to discuss very practical ideas and how we can embed these in our own work and strategic thinking.
Jinfo: How does Jinfo help you to stay ahead of the curve on technology developments and gain other insights?
Barbara Reissland: In this busy world, it is sometimes very hard to keep up-to-date with trends and new ideas. The product reviews are especially helpful when it comes to reviewing what we should be licensing or continue to license for our customers. But I also like the suggestions of which tools to use for which purpose, such as measuring what we do - this is definitely something we must start looking into. It's all there, I just need to really have a look.
Find out more
The main lessons learned from the Research Focus, "Benchmark information roles - Jinfo models of excellence, plus a thematic index to all content published, are included in the Insights and Actions report. Visit the Research Focus page to get your copy.
About Barbara Reissland

Barbara Reissland spent 12 years in information centres in the pharmaceutical industry before setting up her own business in 2009. She is now a consultant, project manager and trainer. She is frequently organising conferences for the Pharma Working Group for Information & Documentation (PAID.de) and the German Association of Information Professionals (DGI). Barbara has a Master's degree in Political Sciences and English Literature from the Philipps University of Marburg, as well as a Master in Information and Knowledge Management from the University of Hannover.
About this article
Blog post title: Practical action on Jinfo's Research Focus "Benchmark information roles - Jinfo models of excellence", from an information manager

Related articles:

Related Blog items:
What's new at Jinfo?
Jinfo Overview - August 2021
View on YouTube
---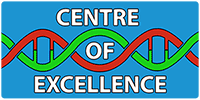 Latest in this Focus: Get started adapting the model to your environment with step-by-step guidance on practical activities for strategic planning. Define your own future where information is a strategic asset to your organisation.
---
What clients say about Centre of Excellence:
"Jinfo's Pillars of Service and Known Fors activities feed our overall mission and vision. Everything we do has to align with these, and if it doesn't, we ask the question, 'Why are we doing this?' We can communicate more effectively what we do and move away from the transactional view. Let me stress... there is a huge return on this work. It allows us to chart our own destiny." Director of Information Services, pharmaceutical industry
---
A Jinfo Subscription gets you access to activity-based content to move your projects forward, plus dynamic peer group discussions on meaty topics.
Benefit from our research
Our proven processes, resources and guidance will help your team make the shift from transaction centre to strategic asset.
---
Designed around the most common challenges and pain points for time- and resource-strapped information teams
Optimise your operations
Holistic content portfolio management
Future-proof your information service
Executive-ready communications
---
A tailored overview of our research and active discussion with your Jinfo analyst.
---
Measure your starting point to articulate your strengths and set priorities for future improvements. Assessments gauge risk, capacity, value and more.
---
Read case studies, and start the conversation:
Connect your team with the practical tools, original research and expertise to build and support information strategy in your organisation.
A Jinfo Subscription gives access to all Content (articles, reports, webinars) and Community.