Community deck - usage data in contract negotiations
Jinfo Report
1st April 2021
Abstract
We know that usage is only one component of what constitutes "value" but it is a very important component. But many content portfolio managers have difficulty:
Getting reliable usage data
Using data in "apples to apples" comparisons
Interpreting data to clarify the value of a product or service.
This Community session involved discussion on usage data as part of contract negotiations for information and data products. We discussed how, when and why usage data is most valuable, as well as common challenges and how to overcome them.
If you missed this session, download the report to review the anonymised notes from the discussion.
Content Access
Access to Jinfo Content and Community is available to Jinfo clients.
Is your organisation a Jinfo client?
"Yes"
Please sign in here so that we can check your access to this item:
"Not yet"
Access to this report is available to Jinfo clients. Becoming a client will help your organisation:
Save time and money
Re-invent information services
Define, measure and communicate information value.
---
"Don't know"
Submit the Enquiry form to find out if your organisation is already a client or to discuss your questions or requirements.

Or use the 'Text Chat' button at the bottom-right of this page for immediate assistance.
Stephen Phillips
Lead Analyst
stephen.phillips@jinfo.com
About this report
Report title: Community deck - usage data in contract negotiations
Pages: 34
What's new at Jinfo?
Building competitive advantage
9th February 2023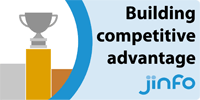 Community dates
---
[New] The Jinfo Subscription is back by popular demand!
---
"Happy anniversary Jinfo, née FreePint"
4th January 2023
25 years, 600 editions, 500 contributors. Jinfo has come a long way, and so has the value of information work. However, information leaders still need to win the war for talent, hold vendors to account, and keep an eye on competitors.
Read on the Blog