FreePint Report: Monitoring and Mining Social Media and News
Jinfo Report
29th August 2012
Abstract
The rise of Web 2.0 has opened virtual gold mines of new forms of data that can be mined and analysed for an organisation's purposes. The days when almost all the sources analysts could rely on were one-way sources, from the creator to the consumer, are over.

The articles in this report examine the implications and impacts of this change on organisations, analysts and their work.
Table of Contents:
Editorial Introduction by Aileen Marshall
Using third-party tools to mine social sites for competitive intelligence by Aileen Marshall
Is content becoming anti-social? by Dean Mason
Add news to workflow: aggregation moves up a gear by Penny Crossland
Social CRM - how do you pick the winners? by Tim Buckley Owen
Opfine: "Real-time" financial, company and market sentiment: Part 1 by Scott Brown
Opfine: "Real-time" financial, company and market sentiment: Part 2 by Scott Brown
Misspellings, gibberish, sarcasm and slang - welcome to the world of sentiment analytics by Tim Buckley Owen
FreePint Buyer's Guide: Media monitoring
About the Editor
Content Access
Access to Jinfo articles and reports is a benefit of a Jinfo Subscription.
Does your organisation have a Jinfo Subscription?
"Yes, we subscribe"
Please sign in here so that we can check your access to this item:
"Not yet"
Gain access to this report with a Jinfo Subscription. It will help your organisation:
Save time and money
Re-invent information services
Define, measure and communicate information value
---
"Don't know"
Submit the Subscription Question form to find out if someone in your organisation already has a subscription or to discuss your questions or requirements.

Or use the 'Text Chat' button at the bottom-right of this page for immediate assistance.

Claire Laybats
Head of Commercial Development
claire.laybats@jinfo.com
About this report
Report title: FreePint Report: Monitoring and Mining Social Media and News
Pages: 27
What's new at Jinfo?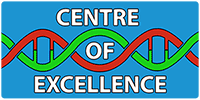 Latest in this Focus: Get started adapting the model to your environment with step-by-step guidance on practical activities for strategic planning. Define your own future where information is a strategic asset to your organisation.
---
What clients say about Centre of Excellence:
"My colleagues and I used your Known Fors activity, and we now have a vision as to who we are going to be. We already achieved ROI... a sincere thanks!" Director of Research and Information Services, international law firm
---
A Jinfo Subscription gets you access to activity-based content to move your projects forward, plus dynamic peer group discussions on meaty topics.