Product review of the InfoDesk product suite
Jinfo Report
15th September 2017
Abstract
In our updated product review of the InfoDesk product suite, the content integration and information management solution, we look at its unique ability to provide federated access to different types of content, typical use-cases, and we also highlight the value the service brings to its customers in large organisations. This updates our 2014 review.
This review:
Introduces the InfoDesk product suite


Focuses on four types of capability: viewing company snapshots; semantic search; InfoPro mobile app; InfoDirect API


Highlights its value and use-cases


Looks at some of the changes since Jinfo's 2014 review


Contains a detailed section on sources, including its comprehensive API integration and specialised news content


Explores the platform's technology, with a particular focus on the user interface and ease of use to outputs and alerts


Covers product maturity and development plans


Includes pricing information


Highlights the competitor landscape with alternative offerings including the Alacra solution for creating "pitchbooks" of company profiles (Alacra Portals) and Acquire Media's NewsEdge.
Reviewed by Chris Porter
Content Access
Access to Jinfo articles and reports is a benefit of a Jinfo Subscription.
Does your organisation have a Jinfo Subscription?
"Yes, we subscribe"
Please sign in here so that we can check your access to this item:
"Not yet"
Gain access to this report with a Jinfo Subscription. It will help your organisation:
Save time and money
Re-invent information services
Define, measure and communicate information value
---
"Don't know"
Submit the Subscription Question form to find out if someone in your organisation already has a subscription or to discuss your questions or requirements.

Or use the 'Text Chat' button at the bottom-right of this page for immediate assistance.

Claire Laybats
Head of Commercial Development
claire.laybats@jinfo.com
About this report
Report title: Product review of the InfoDesk product suite
Pages: 19

Related articles:
What's new at Jinfo?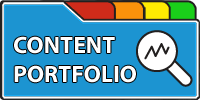 Improve your negotiation position, measure performance of your portfolio of external content, and communicate more effectively with stakeholders.
---
A Jinfo Subscription gets you access to activity-based content to move your projects forward, plus dynamic peer group discussions on meaty topics.