Product review of Dow Jones DNA
Jinfo Report
12th October 2017
Abstract
In our product review of the new Dow Jones Data, News and Analytics platform (DNA), we look at its unique ability to enable developers to extract, manipulate and analyse content from Dow Jones services. DNA Snapshots, the primary focus of this review, supports rapid downloading of very large quantities of data for purposes such as text mining. DNA Streams also supports streaming of content and data, for those who wish to access information in real-time.
This review:
Introduces the new Dow Jones DNA platform, currently in beta release


Covers sources available from proprietary Dow Jones business and financial content as well as other licensed sources


Highlights its value and use-cases, particularly in the financial services, insurance and healthcare industries


Looks at the value it brings to customers, specifically for text mining and analytics


Identifies possibilities for advanced filtering using Dow Jones Intelligent Indexing


Covers product maturity and development plans


Includes pricing information


Discusses the competitor landscape, in particular, LexisNexis Newsdesk.
Reviewed by Chris Porter.
Content Access
Access to Jinfo articles and reports is a benefit of a Jinfo Subscription.
Does your organisation have a Jinfo Subscription?
"Yes, we subscribe"
Please sign in here so that we can check your access to this item:
"Not yet"
Gain access to this report with a Jinfo Subscription. It will help your organisation:
Save time and money
Re-invent information services
Define, measure and communicate information value
---
"Don't know"
Submit the Subscription Question form to find out if someone in your organisation already has a subscription or to discuss your questions or requirements.

Or use the 'Text Chat' button at the bottom-right of this page for immediate assistance.

Claire Laybats
Head of Commercial Development
claire.laybats@jinfo.com
About this report

Related articles:

Related reports:
What's new at Jinfo?
Jinfo Overview - August 2021
View on YouTube
---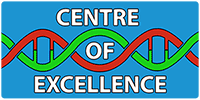 Latest in this Focus: Get started adapting the model to your environment with step-by-step guidance on practical activities for strategic planning. Define your own future where information is a strategic asset to your organisation.
---
What clients say about Centre of Excellence:
"Jinfo's Pillars of Service and Known Fors activities feed our overall mission and vision. Everything we do has to align with these, and if it doesn't, we ask the question, 'Why are we doing this?' We can communicate more effectively what we do and move away from the transactional view. Let me stress... there is a huge return on this work. It allows us to chart our own destiny." Director of Information Services, pharmaceutical industry
---
A Jinfo Subscription gets you access to activity-based content to move your projects forward, plus dynamic peer group discussions on meaty topics.