Product review of PharmaCircle Business Class Elite (BCE)
Jinfo Report
20th September 2018
Abstract
PharmaCircle Business Class Elite (BCE) is an online resource for professionals in the biopharmaceutical industry. It offers continuously updated and comprehensive content on products and pipeline programmes, public and private companies, and global clinical trial records.
It is used by pharma executives involved in diverse functions such as competitive intelligence, product strategy, pipeline and portfolio planning, medical affairs, business information management, regulatory affairs, and strategic initiatives. Its client base includes most of the top 20 pharmaceutical companies as well as numerous commercial and emerging stage biopharmaceutical companies and suppliers.
This review:
Introduces the platform's key advantages


Looks at PharmaCircle BCE's value and highlights the platform's broad range of information sources and modules, including details on more than 140,000 products and pipeline programmes, profiles of about 19,485 public and private companies


Explores the platform's technology, particularly its user-friendly search and user interactions


Looks at the outputs and the product administration including the ability to download data in Excel, Word, and PDF formats, and ability to visualise data as 2D and 3D charts


Identifies competitors, including Thomson Reuters' Cortellis, Informa's Pharmaprojects and Springer Nature's AdisInsight


Outlines development plans


Explains the pricing model


Explores the help and training available.
By: Ashish Shukla
Content Access
Access to Jinfo articles and reports is a benefit of a Jinfo Subscription.
Does your organisation have a Jinfo Subscription?
"Yes, we subscribe"
Please sign in here so that we can check your access to this item:
"Not yet"
Gain access to this report with a Jinfo Subscription. It will help your organisation:
Save time and money
Re-invent information services
Define, measure and communicate information value
---
"Don't know"
Submit the Subscription Question form to find out if someone in your organisation already has a subscription or to discuss your questions or requirements.

Or use the 'Text Chat' button at the bottom-right of this page for immediate assistance.

Claire Laybats
Head of Commercial Development
claire.laybats@jinfo.com
About this report
Report title: Product review of PharmaCircle Business Class Elite (BCE)
Pages: 22

Related articles:
What's new at Jinfo?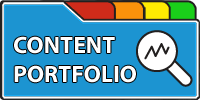 Improve your negotiation position, measure performance of your portfolio of external content, and communicate more effectively with stakeholders.
---
A Jinfo Subscription gets you access to activity-based content to move your projects forward, plus dynamic peer group discussions on meaty topics.