Jinfo report on technology clusters
Jinfo Report
21st November 2018
Abstract
As part of Jinfo's Research Focus, "The accidental technologist - where your expertise meets the new world", we set out to make sense of the complex technological environment and reviewed the wide range of technologies and challenges that our customers asked us to cover, in order to develop "technology clusters".
These are logical groupings that pull together a number of technologies based on similar purpose. We then analysed each of the technologies according to which specific problems or challenges they address. We divided the clusters into four areas: access and control; storage and management; manipulation and interaction; and user efficiency, and present which technologies sit under the four key clusters.
We also map out how how the various technologies can be used to enhance the user experience, to enhance the value of information, and contribute to overall business goals.
We also demonstrate how you could use our methodology to map out which technologies will help you overcome business challenges such as improving collaboration or streamlining access for end-users.
This report includes the following articles:
Mapping the complex technology environment
Technology - focus on goals and desired results
How to use technology clusters.
Content Access
Access to Jinfo articles and reports is a benefit of a Jinfo Subscription.
Does your organisation have a Jinfo Subscription?
"Yes, we subscribe"
Please sign in here so that we can check your access to this item:
"Not yet"
Gain access to this report with a Jinfo Subscription. It will help your organisation:
Save time and money
Re-invent information services
Define, measure and communicate information value
---
"Don't know"
Submit the Subscription Question form to find out if someone in your organisation already has a subscription or to discuss your questions or requirements.

Or use the 'Text Chat' button at the bottom-right of this page for immediate assistance.

Claire Laybats
Head of Commercial Development
claire.laybats@jinfo.com
About this report

Related articles:

Related reports:
What's new at Jinfo?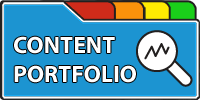 Improve your negotiation position, measure performance of your portfolio of external content, and communicate more effectively with stakeholders.
---
A Jinfo Subscription gets you access to activity-based content to move your projects forward, plus dynamic peer group discussions on meaty topics.