Product review of CEIC CDMNext
Jinfo Report
6th February 2019
Abstract
CEIC offers macro and microeconomic data from global primary sources, particularly for emerging economies. We last reviewed the product in 2011 and it has since enhanced its data coverage and sources so we decided to revisit the product, with a particular focus on CDMNext, its platform that delivers economic and investment research to economists, analysts, investors, corporations, and universities around the world.
This review:
Introduces the company and its wealth of databases including the CDMNext platform


Finds out how the product has changed, with a particular focus on the introduction of new datasets and databases


Explores the wealth of data and variety of sources on offer, with main indicators including business & economic surveys, government & public, finance, bank statistics and more


Looks at its three main database offerings, including the Global Databases, the Premium Databases and World Trend Plus


Focuses on some of the key advantages of the product


Takes a look at its search features, in particular, the use of insights, which are datasets based on a selection of time-series


Looks at its output options and how data can easily be downloaded in Excel, PDF, PNG or JPG


Finds out about its competitors, such as Haver, Macrobond and The Economist Intelligence Unit (The EIU)


Sees what plans the company has to further expand its range of data and its compelling range of subscription options.
By: Anja Thygesen
Content Access
Access to Jinfo articles and reports is a benefit of a Jinfo Subscription.
Does your organisation have a Jinfo Subscription?
"Yes, we subscribe"
Please sign in here so that we can check your access to this item:
"Not yet"
Gain access to this report with a Jinfo Subscription. It will help your organisation:
Save time and money
Re-invent information services
Define, measure and communicate information value
---
"Don't know"
Submit the Subscription Question form to find out if someone in your organisation already has a subscription or to discuss your questions or requirements.

Or use the 'Text Chat' button at the bottom-right of this page for immediate assistance.

Claire Laybats
Head of Commercial Development
claire.laybats@jinfo.com
About this report
Report title: Product review of CEIC CDMNext
Pages: 22

Related articles:
What's new at Jinfo?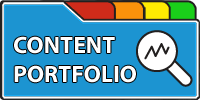 Improve your negotiation position, measure performance of your portfolio of external content, and communicate more effectively with stakeholders.
---
A Jinfo Subscription gets you access to activity-based content to move your projects forward, plus dynamic peer group discussions on meaty topics.