Product review of Manzama Insights
Jinfo Report
30th September 2019
Abstract
We last looked at Manzama Insights, a specialised market intelligence tool that uses artificial intelligence and big data analytics to collect and analyse company and industry insights, in our mini review back in July 2018. Initially aimed at lawyers, the product is now of value to any profession and its international client base is growing steadily. In our latest full product review, we take a comprehensive look at the product and see how it's evolved.
This review:
Introduces the company and product and provides contact details


Looks at some of the changes that have been introduced since Jinfo's 2018 mini review, in particular, its increased use of AI technological enhancements and an enhanced user interface


Highlights its key advantages, value and how the product can be used


Explores the scope of content available through the product, which ranges from mid-sized newspapers to larger city publications, along with the diverse range of industries covered and its geographic coverage


Explores the platform's technology and how artificial intelligence is used within the product


Considers its ease of use and profile set-up, along with outputs and alerts


Covers product maturity and development plans as well as pricing information


Highlights the competitor landscape with similar offerings from Vable and LexisNexis Newsdesk.
By Jan Knight
Content Access
Access to Jinfo articles and reports is a benefit of a Jinfo Subscription.
Does your organisation have a Jinfo Subscription?
"Yes, we subscribe"
Please sign in here so that we can check your access to this item:
"Not yet"
Gain access to this report with a Jinfo Subscription. It will help your organisation:
Save time and money
Re-invent information services
Define, measure and communicate information value
---
"Don't know"
Submit the Subscription Question form to find out if someone in your organisation already has a subscription or to discuss your questions or requirements.

Or use the 'Text Chat' button at the bottom-right of this page for immediate assistance.

Claire Laybats
Head of Commercial Development
claire.laybats@jinfo.com
About this report
Report title: Product review of Manzama Insights
Pages: 21

Related articles:
What's new at Jinfo?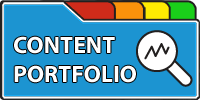 Improve your negotiation position, measure performance of your portfolio of external content, and communicate more effectively with stakeholders.
---
A Jinfo Subscription gets you access to activity-based content to move your projects forward, plus dynamic peer group discussions on meaty topics.