Product Review of Factiva
Jinfo Report
27th October 2020
Abstract
Since Jinfo last reviewed Factiva, Dow Jones' premium news and business information service, there have been quite a few changes. As well as the addition of hundreds of new sources, its geographic coverage has also been expanded along with a new focus on globally important industries.
This review:
Introduces Dow Jones and Factiva and highlights the value the product offers as well as its key advantages


Looks at the range of content available from the global news aggregation service, including the addition of 672 new sources from 98 countries in 21 languages, ranging from magazines, journals and online news sites to research reports. We also take a look at the results of its annual content survey


Examines functionality, particularly in relation to its search performance and interface. We also take a closer look at Factiva Labs, launched in November 2019, which allows members to provide feedback on new features, as well as its new mobile app, and its developer portal


Explores the help and training available from within the product, with a particular focus on its new customer support site launched in July of this year


Presents a general overview of product development and what changes can be expected in the near future, including the development of its three-tier platform and integration strategy as well as its plans to increase coverage of Asia and improvements to company data


Concludes with a look at pricing and provides a general overview of the competitor landscape, which includes LexisNexis, Naviga's NewsEdge, and ISI Emerging Markets in the traditional business news and information market, along with Meltwater, Cision, D&B's Hoovers, Alacra, Manzama, InfoDesk and Northern Light's SinglePoint in the media monitoring space.
By Andrew Lucas
Content Access
Access to Jinfo articles and reports is a benefit of a Jinfo Subscription.
Does your organisation have a Jinfo Subscription?
"Yes, we subscribe"
Please sign in here so that we can check your access to this item:
"Not yet"
Gain access to this report with a Jinfo Subscription. It will help your organisation:
Save time and money
Re-invent information services
Define, measure and communicate information value
---
"Don't know"
Submit the Subscription Question form to find out if someone in your organisation already has a subscription or to discuss your questions or requirements.

Or use the 'Text Chat' button at the bottom-right of this page for immediate assistance.

Claire Laybats
Head of Commercial Development
claire.laybats@jinfo.com
About this report

Related articles:

Related reports:
What's new at Jinfo?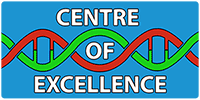 Latest in this Focus: Get started adapting the model to your environment with step-by-step guidance on practical activities for strategic planning. Define your own future where information is a strategic asset to your organisation.
---
What clients say about Centre of Excellence:
"My colleagues and I used your Known Fors activity, and we now have a vision as to who we are going to be. We already achieved ROI... a sincere thanks!" Director of Research and Information Services, international law firm
---
A Jinfo Subscription gets you access to activity-based content to move your projects forward, plus dynamic peer group discussions on meaty topics.