Source Expertise and Your Value to the Business
Jinfo Webinar
12th April 2016
[Research Focus: Source Expertise - What It Means in a Google World]
Description
A critical difference between information professionals and knowledge workers is the source expertise of information professionals: you know which sources are valuable, how to use them efficiently, and why it matters, allowing you to stay on top of a rapidly evolving world of sources.
We'll help you turn this expertise into greater visibility in your organisation and explain how you can demonstrate the value of your skills to your colleagues and peers, within a realistic workflow-driven framework.
This Jinfo Webinar provides practical tips on:
Building source discovery and awareness into your processes, without adding unduly to your busy workload
Capturing and managing key information about sources - premium, free and internal - for maximum efficiency
Communicating and using your expertise with stakeholders, to build your visibility and strategic value to the organisation.
Restricted to Jinfo Subscribers at the Content level or higher, and registered guests. Spaces are limited.
Date:
Tuesday, 12th April 2016 at 08:00 Pacific / 10:00 Central / 11:00 Eastern / 16:00 (GMT) / 17:00 Europe, 60 minutes
Webinar Recording and/or Slide Deck
This event has passed, and a recording and/or slide deck is available for customers with a Jinfo Subscription.
If you have a Jinfo Subscription, please sign in here so that we can check your account:
If you are considering purchasing a Jinfo Subscription and would like to request guest access to view the recording, please contact us.
About this Webinar
Webinar title: Source Expertise and Your Value to the Business
What's new at Jinfo?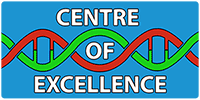 Latest in this Focus: Get started adapting the model to your environment with step-by-step guidance on practical activities for strategic planning. Define your own future where information is a strategic asset to your organisation.
---
What clients say about Centre of Excellence:
"My colleagues and I used your Known Fors activity, and we now have a vision as to who we are going to be. We already achieved ROI... a sincere thanks!" Director of Research and Information Services, international law firm
---
A Jinfo Subscription gets you access to activity-based content to move your projects forward, plus dynamic peer group discussions on meaty topics.