Three elements of remote team success
Jinfo Webinar
7th April 2020
[Research Focus: Remote Teams]
Description
Success in remote working is about more than technology. Our research and business experience suggests that there are three variables that matter most in remote team and customer communication.
Join this webinar to learn how to learn:
What are the three key elements to remote team success
How to balance them effectively
How success in these areas inform best practice.
Webinars are open to licensed users on a Jinfo Subscription. Spaces are limited.
If you have a question about this event, or are unsure if you have a subscription, please contact us.
Date:
Tuesday, 7th April 2020 at 08:00 Pacific / 10:00 Central / 11:00 Eastern / 16:00 (BST) / 17:00 Europe, 60 minutes.
Webinar Recording and/or Slide Deck
This event has passed, and a recording and/or slide deck is available for customers with a Jinfo Subscription.
If you have a Jinfo Subscription, please sign in here so that we can check your account:
If you are considering purchasing a Jinfo Subscription and would like to request guest access to view the recording, please contact us.
About this Webinar
Webinar title: Three elements of remote team success

Related reports:
What's new at Jinfo?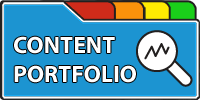 Improve your negotiation position, measure performance of your portfolio of external content, and communicate more effectively with stakeholders.
---
A Jinfo Subscription gets you access to activity-based content to move your projects forward, plus dynamic peer group discussions on meaty topics.