Filter the list below:
Report
In this market landscape, we look at 15 patent research sources. A brief description and explanation of key features of each is outlined, with additional information on typical users, geographic scope, and pricing. Free trials are generally available.ActionablePatentsCipherCPA GlobalDerwent...
Report
This report covers nine products offering patent information: ActionablePatents from Wisdomain PatBase from Minesoft PatentAdvisor from LexisNexis PatentInspiration PatSeer from Gridlogics PatentScout from Innography Questel ORBIT IP from Questel TotalPatent from LexisNexis Thomson...
What's new at Jinfo?
Jinfo Overview - July 2021
View on YouTube
---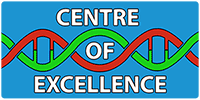 Latest in this Focus: Get started adapting the model to your environment with step-by-step guidance on practical activities for strategic planning. Define your own future where information is a strategic asset to your organisation.
---
What clients say about Centre of Excellence:
"My colleagues and I used your Known Fors activity, and we now have a vision as to who we are going to be. We already achieved ROI... a sincere thanks!" Director of Research and Information Services, international law firm
---
A Jinfo Subscription gets you access to activity-based content to move your projects forward, plus dynamic peer group discussions on meaty topics.