Filter the list below:
Report
In this market landscape, we look at 15 patent research sources. A brief description and explanation of key features of each is outlined, with additional information on typical users, geographic scope, and pricing. Free trials are generally available.ActionablePatentsCipherCPA GlobalDerwent...
Report
This report covers nine products offering patent information: ActionablePatents from Wisdomain PatBase from Minesoft PatentAdvisor from LexisNexis PatentInspiration PatSeer from Gridlogics PatentScout from Innography Questel ORBIT IP from Questel TotalPatent from LexisNexis Thomson...
What's new at Jinfo?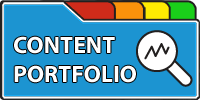 Improve your negotiation position, measure performance of your portfolio of external content, and communicate more effectively with stakeholders.
---
A Jinfo Subscription gets you access to activity-based content to move your projects forward, plus dynamic peer group discussions on meaty topics.