Jody Ridgwell
Production and Design Manager
Jody Ridgwell joined the Jinfo team in 2008 and is responsible for design and production. He puts together all our publications and manages workflow relating to production and deadlines.
Jody was previously a designer at a graphic design agency, and can be reached at jody.ridgwell@jinfo.com
Articles by Jody Ridgwell:
---

Enhancements to the Jinfo website
Thursday, 21st January 2021
Find out about the improvements to Jinfo's website and how we've enabled more streamlined viewing and saving of content and made it easier to access and navigate the site.
---

Jinfo Newsletter 450 has been published
Thursday, 7th July 2016
Jinfo Newsletter 450 has been published. Help shape our research and editorial focus by giving us your inputs into our latest survey.
---

Jinfo Newsletter 449 published
Thursday, 23rd June 2016
Jinfo Newsletter 449 has been published. How to re-balance time and resources to achieve excellence in information services.
---

Jinfo Newsletter 448 Published
Thursday, 9th June 2016
Jinfo Newsletter 448 has been published. How to focus your services, interactions and development on source expertise.
---

Jinfo Newsletter 447 Published
Thursday, 19th May 2016
Jinfo Newsletter 447 has been published. Tap into the technology expertise of your colleagues in IT.
What's new at Jinfo?
Jinfo Overview - July 2021
View on YouTube
---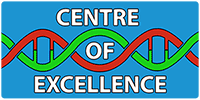 Latest in this Focus: Get started adapting the model to your environment with step-by-step guidance on practical activities for strategic planning. Define your own future where information is a strategic asset to your organisation.
---
What clients say about Centre of Excellence:
"My colleagues and I used your Known Fors activity, and we now have a vision as to who we are going to be. We already achieved ROI... a sincere thanks!" Director of Research and Information Services, international law firm
---
A Jinfo Subscription gets you access to activity-based content to move your projects forward, plus dynamic peer group discussions on meaty topics.