Andrew Grave

Andrew is the owner of Research Counts Ltd which provides training and support to corporate information teams.
He began his information career at the business support agency Business Link, in London. He then joined the UK's sixth largest accountancy firm, BDO, where he worked for 11 years. His work there spanned competitive intelligence, vendor management and research and analysis.
More details about Research Counts can be found at www.researchcounts.com.
Articles by Andrew Grave:
---

Q&A with Factiva's Brian Gelinas, head of product strategy
Thursday, 5th March 2020
Factiva is the world's leading content aggregator with an archive of over 33,000 sources in 28 languages. It delivers this content through a range of solutions, with the most well-known being Factiva.com. The company celebrated 20 years in 2019 by launching its Factiva 2020 campaign to highlight new usability enhancements with Factiva.com. Jinfo interviewed Brian Gelinas, head of product strategy, to learn more about its evolution and future plans.
---

Are content aggregation platforms meeting your needs?
Friday, 23rd June 2017
Jinfo recently ran a Community session in which the most popular aggregation platforms were scrutinised. Prior to the session, a short survey was sent out to registrants and this article outlines some of the perceived strengths and weaknesses of the most used platforms, including Acquire Media's NewsEdge, LexisNexis Newsdesk, InfoDesk, Vable, Manzama, EditorEye, Attensa, Alacra and Northern Light. It also offers some tips on choosing your aggregation platform.
---

How do Factiva and Nexis measure up?
Wednesday, 31st May 2017
A recent Jinfo Community session invited users and vendors to discuss the merits and points for improvement of the two main premium news platforms: Factiva from Dow Jones and Nexis from LexisNexis. We capture feedback and present a SWOT analysis for each.
---

Guide to value in the Jinfo Research Focus "Developing an information-savvy workforce through strategic alignments"
Wednesday, 5th April 2017
We highlight the research, articles, market landscapes, product reviews and webinars in the Jinfo Research Focus, "Developing an information-savvy workforce through strategic alignments" and highlight the upcoming webinars and Community sessions.
---

Q&A with CB Resourcing - a recruiter's perspective on information skills
Monday, 13th March 2017
We interview Simon Burton, managing director of CB Resourcing, to ask him how he sees information professionals developing cross-organisational information skills following his experience of recruitment in the knowledge, research and information management sphere.
Reports by Andrew Grave:
---

Product review of Artesian
Friday, 20th January 2017
Artesian is a comprehensive business development tool which is very intuitive to use. With strong coverage of the UK and of North America, it enables...
---

Product review of FirstRain
Wednesday, 4th January 2017
FirstRain is an easy-to-use business development and research tool. Its high degree of personalisation enables business professionals to view relevant...
---

Product Review of First Research
Wednesday, 16th December 2015
In-depth review of Dun & Bradstreet"s First Research, a provider of industry market research reports for sales and marketing professionals.
This...
---

Product Review of Factiva
Thursday, 22nd October 2015
In-depth review of Factiva, Dow Jones" premium news aggregation service.
This review:
Introduces the company and product and giving his view on th...
---

Product Review of Factiva
Wednesday, 17th December 2014
In-depth review of global news aggregation solution Factiva. More than 32,000 sources in 28 languages are included and the archive goes back to 1951....
What's new at Jinfo?
Jinfo Overview - July 2021
View on YouTube
---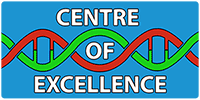 Latest in this Focus: Get started adapting the model to your environment with step-by-step guidance on practical activities for strategic planning. Define your own future where information is a strategic asset to your organisation.
---
What clients say about Centre of Excellence:
"My colleagues and I used your Known Fors activity, and we now have a vision as to who we are going to be. We already achieved ROI... a sincere thanks!" Director of Research and Information Services, international law firm
---
A Jinfo Subscription gets you access to activity-based content to move your projects forward, plus dynamic peer group discussions on meaty topics.