Norma Beavers

Norma Beavers is a freelance writer and editor with more than 15 years" experience of producing content for magazines, newspapers and websites. Norma also has academic publishing experience and edits books, journals and reports.
Articles by Norma Beavers:
---

Fuelling scientific innovation with Springer for R&D
Monday, 3rd April 2017
Springer for R&D offers access to over 10 million scientific documents which are constantly being updated to keep pace with change. Jinfo's new "Product review of Springer for R&D" gives you a complete overview of Springer Nature's online service which has been designed to deliver quality STM research with an intuitive user experience.
---

Read Jinfo's research into the information-savvy workforce
Wednesday, 29th March 2017
What progress are organisations making in maximising the skills and expertise of information professionals to improve the information literacy of their staff? Jinfo has put this very issue to the test with the "Jinfo survey on developing an information-savvy workforce - 2017"
---

CID - precision and performance in data analytics
Monday, 27th March 2017
CID is a 150-person company based close to Frankfurt; it may be relatively small but it has the clout to compete against IBM and other information and technology giants. In "Q&A with CID - from analysis to action", we speak to Alexander Stumpfegger, CID's managing director, to uncover the company's secrets to success.
---

Driving pharma research with AdisInsight
Monday, 20th March 2017
Is there a database that can provide information across the whole drug lifecycle, from profiles of drugs in development, insights into clinical trials and how these advance drugs through to regulatory pathways, to safety reports associated with a drug, and current deals with the organisations involved? We see how AdisInsight stacks up.
---

Catch up on Jinfo for your role today
Thursday, 2nd March 2017
Jinfo has had a busy quarter producing a full range of articles, blogs, reports and webinars about content purchasing, knowledge management, information strategy and managing a research team. Take a look back at our highlights, to take stock of where your organisation stands while contemplating your next steps.
What's new at Jinfo?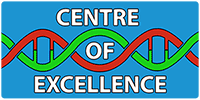 Latest in this Focus: Get started adapting the model to your environment with step-by-step guidance on practical activities for strategic planning. Define your own future where information is a strategic asset to your organisation.
---
What clients say about Centre of Excellence:
"My colleagues and I used your Known Fors activity, and we now have a vision as to who we are going to be. We already achieved ROI... a sincere thanks!" Director of Research and Information Services, international law firm
---
A Jinfo Subscription gets you access to activity-based content to move your projects forward, plus dynamic peer group discussions on meaty topics.