Read Jinfo's research into the information-savvy workforce
Jinfo Blog
Wednesday, 29th March 2017
Abstract
What progress are organisations making in maximising the skills and expertise of information professionals to improve the information literacy of their staff? Jinfo has put this very issue to the test with the "Jinfo survey on developing an information-savvy workforce - 2017"
Item
One of the key findings of the "Jinfo survey on developing an information-savvy workforce - 2017" is that knowing where to start with information skill development is still a big challenge - but it is not insurmountable.
Our survey findings show nearly three-quarters of information professionals expect to do onboarding activities this year.
This is the ideal time to carry out "a basic survey of needed skills", to include whether personnel know how to construct a simple, effective and efficient search, or how to ask a good research question; whether they are familiar with internal policies on the use of web-based sources, or with basic copyright standards, writes Jinfo's director of research, Robin Neidorf.
In-person versus online training
Part of our Research Focus, "Developing an information-savvy workforce through strategic alignments", our survey drew responses from 100 respondents about their current and future plans for upskilling their organisation's workforce.
Over 80% of respondents reported that they provided in-person training on information skills in 2016. However, these numbers are falling, with only 64% saying they are likely to do so again this year.
In 2016, one-quarter of respondents said they expected to develop online learning resources on information skills. Use of these sources looks set to grow, with 70% of respondents saying they expect to develop online learning resources this year.
What's more, while 67% reported in 2016 that onboarding new hires would continue to be a common activity, this year numbers have risen to 72% - again suggesting this is the right place to begin to equip your workforce with information-savvy workers.
Find out more
The survey findings suggest that information professionals will see less in terms of face-to-face training going on as more online training tools are developed and signposted to new recruits and recently promoted staff.
The need for information-savvy employees has never been greater, so catch up on the latest trends by reading the "Jinfo survey on developing an information-savvy workforce - 2017".
About this article
Blog post title: Read Jinfo's research into the information-savvy workforce

Related articles:

Related reports:
What's new at Jinfo?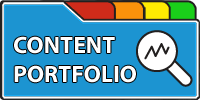 Improve your negotiation position, measure performance of your portfolio of external content, and communicate more effectively with stakeholders.
---
A Jinfo Subscription gets you access to activity-based content to move your projects forward, plus dynamic peer group discussions on meaty topics.
Benefit from our research
Our proven processes, resources and guidance will help your team make the shift from transaction centre to strategic asset.
---
Designed around the most common challenges and pain points for time- and resource-strapped information teams
Optimise your operations
Holistic content portfolio management
Future-proof your information service
Executive-ready communications
---
A tailored overview of our research and active discussion with your Jinfo analyst.
---
Measure your starting point to articulate your strengths and set priorities for future improvements. Assessments gauge risk, capacity, value and more.
---
Read case studies, and start the conversation:
Connect your team with the practical tools, original research and expertise to build and support information strategy in your organisation.
A Jinfo Subscription gives access to all Content (articles, reports, webinars) and Community.