Content silos: deconstruction in action?
Jinfo Blog
Friday, 11th November 2011
Item
I was speaking recently at Internet Librarian 2011 about my pet peeve - content silos and empire building, duplication of effort, time and money and the poor outcomes it can ultimately have for the information user for decision making. However I think we are beginning to see the buds of change, especially in the healthcare sector.
One of the most prolific organisations today is PatientsLikeMe and they have united with RARE project to find and connect one million rare-disease patients – two mega non-profit and not just for profit content silos realising that working together is better for business and health outcomes. All heathcare providers, pharmaceutical companies and health professionals know that some of the best health and well-being content comes from people, and they are all very keen to engage and create conversations.
This is not from just an ethical standpoint, it makes business sense too. Patients can have better health outcomes and businesses and learn about real world situations which can accelerate discovery of new treatments and methods.
A growing percentage of health content is now moving into video to be found on YouTube and digital community television. Good news? Well imagine now that you are deaf and perhaps too that your first language is not English – how does that now affect your choices? No matter how good a lip reader you are you could miss important decision making information.
This week for the first time UK NHS Choices, in partnership with SignHealth, launches film clips on key health topics – breast cancer, diabetes, heart disease, lung disease and heart disease – in British sign language (BSL). A spokesman for SignHealth says that studies have shown that deaf people have worse health than hearing people and we believe that the lack of accessible health information is a contributory factor. Hopefully this is a sign of things to come where routinely all content will be accessible.
Finally I have to end with Twitter and perhaps the platform that really started the deconstruction of silos and the transparency ball rolling. Health content features high on this social media platform.
I get involved with discussions such as the health care social media hashtags (#hcsmeu, #hcsm, #hcsmca) and the participants always include patients. Patients and carers are asking questions and looking for content and HealthCentral, a well-known health content platform, have just launched their @Health_Tips twitter account which will respond one to one with trusted resources and guidance.
Content silos are changing, and to some extent we have been waiting for the technology to catch up to encourage and allow better finding, sharing, managing and ultimately the use of content. About time I think.
About this article
Blog post title: Content silos: deconstruction in action?
What's new at Jinfo?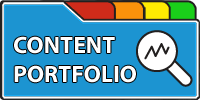 Improve your negotiation position, measure performance of your portfolio of external content, and communicate more effectively with stakeholders.
---
A Jinfo Subscription gets you access to activity-based content to move your projects forward, plus dynamic peer group discussions on meaty topics.
Benefit from our research
Our proven processes, resources and guidance will help your team make the shift from transaction centre to strategic asset.
---
Designed around the most common challenges and pain points for time- and resource-strapped information teams
Optimise your operations
Holistic content portfolio management
Future-proof your information service
Executive-ready communications
---
A tailored overview of our research and active discussion with your Jinfo analyst.
---
Measure your starting point to articulate your strengths and set priorities for future improvements. Assessments gauge risk, capacity, value and more.
---
Read case studies, and start the conversation:
Connect your team with the practical tools, original research and expertise to build and support information strategy in your organisation.
A Jinfo Subscription gives access to all Content (articles, reports, webinars) and Community.