Tools of the trade for small businesses
Jinfo Blog
Sunday, 27th November 2011
By Dale Moore
Item
As mentioned in a previous post, the information needs of small businesses are no different from those of large ones and this is certainly true for content management and collaboration. However, in a scaled down environment, cost and complexity usually dictate what, if any, software solutions are considered.
Many small businesses will naturally tend to stick with what they know or have heard of and this is certainly the case with Microsoft. MS SharePoint (SP) is currently Microsoft's biggest seller and it's easy to see why - though the number of actual SP users/adopters is impossible to define. One interesting statistic (from Microsoft TechNet Magazine article in April 2011) states: "Every day for the past five years, 20,000 workers have joined the ranks of SharePoint users. One in every five knowledge workers now has access to SharePoint." Whether this is true or hyperbole is anyone's guess!
The fact is though that a huge number of small businesses already run MS Exchange on their servers, MS Office on their computers and access the web using Internet Explorer. So it seems a logical next step to incorporate SharePoint to tie them all together when the need or desire to add a greater degree of content management and staff collaboration arises. The fact that SharePoint is flexible and scalable and most systems administrators are already trained and experienced in MS products, only adds to the appeal.
However, there are many very credible alternatives out there which are either unknown to small businesses or perceived as too new, too novel or not mature enough. Some I have tried personally include Google Apps for Business, Alfresco and huddle. The latter is interesting as it has a complete section dedicated to its status as a SharePoint alternative. This is an interesting approach though it only serves to highlight how pervasive SharePoint is perceived to be as the platform of choice for most businesses. Another very good system which I "test drove" recently in ONEIS.
Most of the newer services are cloud only, though the older providers offer a cloud version. But is that another potential obstacle for businesses? Possibly, though according to a report from AMD (in the form of a nice infographic), trust in cloud computing is growing with a stated 70% of business now using the cloud. The biggest benefits being flexibility and hardware cost savings while security the biggest perceived risk.
Of course, many small businesses simply continue to use nothing more than shared files on an internal server. The move to a more flexible information management and collaboration platform considered too much trouble, too expensive or simply unnecessary. Now that is a shame!
About this article
Blog post title: Tools of the trade for small businesses
What's new at Jinfo?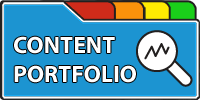 Improve your negotiation position, measure performance of your portfolio of external content, and communicate more effectively with stakeholders.
---
A Jinfo Subscription gets you access to activity-based content to move your projects forward, plus dynamic peer group discussions on meaty topics.
Benefit from our research
Our proven processes, resources and guidance will help your team make the shift from transaction centre to strategic asset.
---
Designed around the most common challenges and pain points for time- and resource-strapped information teams
Optimise your operations
Holistic content portfolio management
Future-proof your information service
Executive-ready communications
---
A tailored overview of our research and active discussion with your Jinfo analyst.
---
Measure your starting point to articulate your strengths and set priorities for future improvements. Assessments gauge risk, capacity, value and more.
---
Read case studies, and start the conversation:
Connect your team with the practical tools, original research and expertise to build and support information strategy in your organisation.
A Jinfo Subscription gives access to all Content (articles, reports, webinars) and Community.