Less than 40 days for compliant cookies
Jinfo Blog
Wednesday, 25th April 2012
Abstract
With EU cookie compliance law due to be enforced on 26 May 2012, many organisations are simply not ready. There seems to be no consensus about the best way forward to get websites compliant, and industry suggests that compliance could harm online sales
Item
European Union (EU) cookie compliance news has been rumbling on for the last year or so. Here are some LiveWire comments from Tim Buckley Owen last year. The EU law came into force in May 2011 and applies to the use of cookies on equipment such as computers or mobile devices.
But what news of implementation and compliance so far?
A newly published Econsultancy report The EU Cookie Law: a guide to compliance provides a good starting point to ensure that your website complies with EU ePrivacy directive. The report sets out to explain the legislation in respect to UK online businesses and provides some practical steps towards compliance.
There do seem to be a few ways in which online businesses could be compliant, such as modal dialog boxes, status bars and warning bars. Setting preferences is also suggested, whereby users' consent is not explicit as such. But as yet there does not seem to be one best way forward.
There is a general feeling that businesses have been confused about what to do. The grace period of a year has left businesses looking to each other to see who sticks their heads above the parapet first. This does not seem like easy legislation to put into practice.
According to consultants KPMG 95% of businesses are not ready for the EU cookie compliance law due to be enforced from 26 May 2012. Last year businesses were given one year, by the Information Commissioners Office (ICO), to get their websites compliance ready and that is now nearly up. Failure to do so could result in fines up to £500,000 by the ICO.
The strong theme coming through much of the industry news is that this cookie legislation could seriously harm online sales. Another point to note is that a high level of tracking cookies on websites are not from that particular company but are third party cookies such as advertisers. The FT reports this figure could be about two thirds.
Cory Doctorow doesn't think cookie legislation and consent will work, nor will it be enforceable. Set your calendars folks, not long to go now.
About this article
Blog post title: Less than 40 days for compliant cookies
What's new at Jinfo?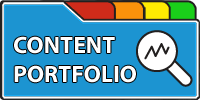 Improve your negotiation position, measure performance of your portfolio of external content, and communicate more effectively with stakeholders.
---
A Jinfo Subscription gets you access to activity-based content to move your projects forward, plus dynamic peer group discussions on meaty topics.
Benefit from our research
Our proven processes, resources and guidance will help your team make the shift from transaction centre to strategic asset.
---
Designed around the most common challenges and pain points for time- and resource-strapped information teams
Optimise your operations
Holistic content portfolio management
Future-proof your information service
Executive-ready communications
---
A tailored overview of our research and active discussion with your Jinfo analyst.
---
Measure your starting point to articulate your strengths and set priorities for future improvements. Assessments gauge risk, capacity, value and more.
---
Read case studies, and start the conversation:
Connect your team with the practical tools, original research and expertise to build and support information strategy in your organisation.
A Jinfo Subscription gives access to all Content (articles, reports, webinars) and Community.