Staying Alert to FreePint Content
Jinfo Blog
Tuesday, 16th April 2013
Abstract
FreePint has added two new features to its site to make sure you never miss articles or reports: one which gives users an even easier way to search the site; and the second which allows users to set up alerts so that when new content is published which matches your keywords, you're automatically notified.
Item
FreePint's site search has been enhanced to help you identify relevant FreePint articles and reports, and receive ongoing notifications of relevant content.
You can now choose between "Relevance" and "Date" as the sort order for search results, and your browser's BACK button will now work when performing different searches.
FreePint readers have asked for a way to be notified by email of new content matching certain keywords, and so we have added a direct link to Google Alerts.
Now, when you conduct a search on FreePint, you will see a box on the right of the search results:
... with a direct link to Google Alerts. Click on the link, and you will see an alert definition box like this:
... and we recommend following these tips:
Add your search terms after "site:freepint.com", which limits the search to the FreePint website
Ignore the preview box on the right, as it nearly always reports "no recent results" even when there clearly are recent results matching the search term.
When you click "Create Alert", you'll see a list of all your Google Alerts:
... and you'll start to receive your alerts by email.
This is a great way to make sure you never miss a relevant FreePint article or report again.
Why not try a search now, and then set up an Alert to try it out?
About this article
Blog post title: Staying Alert to FreePint Content

Related Blog items:
What's new at Jinfo?
Jinfo Overview - July 2021
View on YouTube
---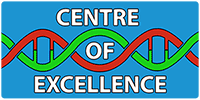 Latest in this Focus: Get started adapting the model to your environment with step-by-step guidance on practical activities for strategic planning. Define your own future where information is a strategic asset to your organisation.
---
What clients say about Centre of Excellence:
"My colleagues and I used your Known Fors activity, and we now have a vision as to who we are going to be. We already achieved ROI... a sincere thanks!" Director of Research and Information Services, international law firm
---
A Jinfo Subscription gets you access to activity-based content to move your projects forward, plus dynamic peer group discussions on meaty topics.
Benefit from our research
Our proven processes, resources and guidance will help your team make the shift from transaction centre to strategic asset.
---
Designed around the most common challenges and pain points for time- and resource-strapped information teams
Optimise your operations
Holistic content portfolio management
Future-proof your information service
Executive-ready communications
---
A tailored overview of our research and active discussion with your Jinfo analyst.
---
Measure your starting point to articulate your strengths and set priorities for future improvements. Assessments gauge risk, capacity, value and more.
---
Read case studies, and start the conversation:
Connect your team with the practical tools, original research and expertise to build and support information strategy in your organisation.
A Jinfo Subscription gives access to all Content (articles, reports, webinars) and Community.