Making Current Awareness Part of Digital Literacy
Jinfo Blog
Wednesday, 19th November 2014
Abstract
Current awareness is increasingly in the hands of the end user. Information professionals are ideally placed to train users in best practices, covering all the different options available to users. As Steve Bynghall explains, one option is to make this a component of digital literacy programmes.
Item

Has Current Awareness Changed?
Over the past few years a mixture of technology, sophisticated levels of internet use and sharing sources via social media has gradually placed current awareness and access to specialist sources of news firmly in the hands of the end user, and making them far less reliant on the intermediary.
This doesn't mean that current awareness provided by corporate information departments is now redundant. There is obviously a lot of work to do in providing targeted premium content to different groups, helping users to save time, ensuring compliance and working with the best sources.
However it does mean that users now have a variety of options: those provided by organisations, provided directly to them as individual consumers, and more informally via social media. The use of mobile devices has also extended the possibilities.
A New Role for Information Professionals
Given the variety of choice of sources along with the expectation that users can organise their own information sources, information professionals are well placed to add value by giving their insights into how to access, find and filter news so users are kept up to date on different subjects.
In fact, arguably in some instances, user education may prove a more valuable use of time for information professionals than facilitating access to different sources, particularly if these are not being used.
An essential part of training is to look at current awareness holistically with all the options available to a user, not just the services provided by corporate information departments. This helps users to take ownership of the activity of current awareness, and work in more efficient ways to suit individual needs and tastes.
The Rise of Digital Literacy Programmes
One opportunity to raise awareness and provide specific training on current awareness is via the wider umbrella of digital literacy. Digital literacy (skills knowledge and confidence) is increasingly being seen as a source of competitive advantage for organisations. This is reflected in the growth of reverse mentoring programmes where digitally-confident millennials coach senior management, and even initiatives to raise the digital skills of customers, for example with Barclays and its Digital Eagles programme.
These sorts of programmes provide a potential vehicle to also cover current awareness, which often utilises social tools. Being able to better organise your own learning and information management should be an aim for any digital literacy programme.
In addition there are a number of other options for training users, such as providing online resources and videos, elearning, carrying out face-to-face sessions and workshops.
Find Out More
FreePint Subscribers can read Steve's in-depth Article "Is Current Awareness Now About Personal Knowledge Management?" to find out how current awareness has changed, what the must-haves are for current awareness training today, how personally-selected resources fit into current awareness, as well as the next steps information professionals should take to train users in effective current awareness searches.
This Blog Item is part of the FreePint Topic Series: News, and Beyond.
About this article
Blog post title: Making Current Awareness Part of Digital Literacy

Related articles:

Related Blog items:
What's new at Jinfo?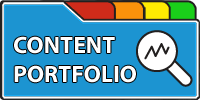 Improve your negotiation position, measure performance of your portfolio of external content, and communicate more effectively with stakeholders.
---
A Jinfo Subscription gets you access to activity-based content to move your projects forward, plus dynamic peer group discussions on meaty topics.
Benefit from our research
Our proven processes, resources and guidance will help your team make the shift from transaction centre to strategic asset.
---
Designed around the most common challenges and pain points for time- and resource-strapped information teams
Optimise your operations
Holistic content portfolio management
Future-proof your information service
Executive-ready communications
---
A tailored overview of our research and active discussion with your Jinfo analyst.
---
Measure your starting point to articulate your strengths and set priorities for future improvements. Assessments gauge risk, capacity, value and more.
---
Read case studies, and start the conversation:
Connect your team with the practical tools, original research and expertise to build and support information strategy in your organisation.
A Jinfo Subscription gives access to all Content (articles, reports, webinars) and Community.