New Angles on Current Awareness, New Light on Research
Jinfo Blog
Thursday, 27th November 2014
By Chris Porter
Abstract
The FreePint Topic Series: News, and Beyond is now well-advanced, with a host of product reviews, articles and other resources exploring key themes relating to news for current awareness and for research. This update article helps you catch up with recent coverage and gives an update on what information is still to come.
Item

New Angles On Current Awareness News
Over the last few weeks, FreePint has put together a wide range of content relating to latest trends in current awareness news, from the perspective of the end-user, the vendor, and of course, the information professional.
If you caught the recent FreePint Webinar, "Is Our Need for News What It Used to Be?", you will have heard real-life insights from organisations which have recently changed their current awareness approach, from working primarily with licensed business news aggregators to relying instead on web-based news.
The speakers saw many positive aspects to the experience, but of course flagged up a few issues too - for instance, how to support user groups based in countries where open access to the web can't be taken for granted.
If you missed the session but would still like to pick up some tips, the article "Evaluating Premium News Services Against Free Sources", by webinar speaker Sarah Hinton, gives a step-by-step guide to how she guided her company through the transition. Careful preparation is key!
For another perspective, consultant and researcher Steve Bynghall, in his article "Is Current Awareness Now About Personal Knowledge Management?", pointedly reflects on whether some past efforts at curating current awareness content for partners in a UK professional services content were a bit of a waste of time - "most of the partners already did 'current awareness' from the range of sources already open to them". He then stresses the importance of training your colleagues on current awareness best practice, given the bewildering array of awareness options now available.
My series co-producer Shimrit Janes touches on some similar themes in "Has Current Awareness Become a Bloated Term?". This thought-provoking piece flags up the trend towards "weaning staff", where some organisations are stepping back completely from the idea that they are responsible for providing news-related tools, sources and updates to their employees.
An article by FreePint's Robin Neidorf, "What's The Value of Current Awareness?", provides an overall framework for managing current awareness news by providing a checklist of things to think about, both when determining value and when capturing cost.
The latter is, of course, not just about the cost of the source content; it is also about the cost of the supporting technology, or the cost of staff time, which can be significant - whether for the end-user or for the information-professional coordinator/curator.
In these circumstances, tools and services to make your life easier will continue to be developed. Articles to watch out for on this theme in the coming days include Q&A discussions with enabling technology providers Linex and Attensa; and also in preparation is a product review looking at the state of play for one of the most established licensed news awareness products, LexisNexis Publisher.
News For Research - the Particular and the General
We've been giving a lot of coverage to the range of awareness options; but meanwhile the research side of the news equation also continues to receive attention.
If you have ever had to make the case for access to more local-language news content - or wondered why vendors might hesitate to add it! - then take a look at the piece by Andrew Lucas, "Taming Foreign Language Sources".
Other items on the research front include an article on researching Scandinavia, and to come pieces on news content specifically for the legal profession and for the pharma sector; and on the more generalist front, brand-new, in-depth product reviews of Factiva and Nexis - both currently scheduled for publication in December.
Meanwhile we are also moving ahead with further reviews of research services for company data, which generally also contain some degree of news coverage - articles earlier this year on Factiva Companies & Executives coverage and on the LexisNexis Dossier Suite will shortly be joined by information on Mergent, Bureau van Dijk and D&B Hoover's.
Also coming of course are the full results of the flagship annual FreePint News Needs & Preferences Survey - you will find tantalising hints of the findings in Robin Neidorf's "Sell Side of News Part 1 - Today's Competitive Landscape".
As ever, if there are any other topics which would be of interest to you, please contact us at shimrit.janes@freepint.com or chris.porter@freepint.com.
This Blog Item is part of the FreePint Topic Series: News, and Beyond.
About this article
Blog post title: New Angles on Current Awareness, New Light on Research
What's new at Jinfo?
Jinfo Overview - July 2021
View on YouTube
---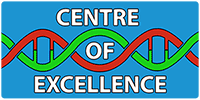 Latest in this Focus: Get started adapting the model to your environment with step-by-step guidance on practical activities for strategic planning. Define your own future where information is a strategic asset to your organisation.
---
What clients say about Centre of Excellence:
"My colleagues and I used your Known Fors activity, and we now have a vision as to who we are going to be. We already achieved ROI... a sincere thanks!" Director of Research and Information Services, international law firm
---
A Jinfo Subscription gets you access to activity-based content to move your projects forward, plus dynamic peer group discussions on meaty topics.
Benefit from our research
Our proven processes, resources and guidance will help your team make the shift from transaction centre to strategic asset.
---
Designed around the most common challenges and pain points for time- and resource-strapped information teams
Optimise your operations
Holistic content portfolio management
Future-proof your information service
Executive-ready communications
---
A tailored overview of our research and active discussion with your Jinfo analyst.
---
Measure your starting point to articulate your strengths and set priorities for future improvements. Assessments gauge risk, capacity, value and more.
---
Read case studies, and start the conversation:
Connect your team with the practical tools, original research and expertise to build and support information strategy in your organisation.
A Jinfo Subscription gives access to all Content (articles, reports, webinars) and Community.