Thomson Innovation - Comprehensive Patent Search & Analysis
Jinfo Blog
Monday, 21st December 2015
Abstract
Thomson Reuters' primary patent database, Thomson Innovation, can help with patent research and analysis and includes Derwent World Patents Index (DWPI) data, visual analysis tools and content from more than 90 patent global authorities. Find out more and read FreePint's latest product review to see how TI could help your organisation remain competitive.
Item
Log in now to read Scott Vine's new in-depth Product Review of Thomson Innovation, Thomson Reuters' primary patent database (Subscriber content).
We asked Scott to review Thomson Innovation, often known as TI, thanks to his 20-plus years of experience working in the library and information sector and expertise in working on legal research projects with organisations such as global law firm Clifford Chance LLP.
Why do you need a specialist tool to carry out patent searches? As Scott explains, "With over half a million new patent applications a year, in the US alone, the ability to search and analyse patent data is becoming more and more important to businesses, especially those who have a patent portfolio."
Search and Analyse Efficiently
So, what's the most efficient way to search worldwide patent databases in one go? Well, whilst there are a number of products on the market that help you search for and analyse patents, Thomson Innovation covers content from more than 90 patent authorities across the world and one of its key attractions is access to the Derwent World Patents Index (DWPI).
DWPI is another Thomson Reuters product and Scott explains that it is a "database of enhanced patent documents written in plain English". In fact he singles it out for particular praise, "The addition of the DWPI data to a search will increase the number of hits on a keyword search, picking up relevant items that would have been omitted by a straightforward search of the actual title, abstract and claims."
Find Out More
TI's clients include patent experts in more than 40 patent authorities globally and Scott sees Thomson Innovation as ideal for "anyone with a serious interest in patents whether this be lawyers, business analysts, marketing professionals, information professionals, research scientists, design engineers or R&D managers".
So if your organisation is looking for a comprehensive patent search and analysis tool and you want to evaluate Thomson Innovation, log in to read Scott's comprehensive review (Subscriber content).
About this article
Blog post title: Thomson Innovation - Comprehensive Patent Search & Analysis

Related articles:

Related reports:
What's new at Jinfo?
Jinfo Overview - July 2021
View on YouTube
---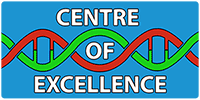 Latest in this Focus: Get started adapting the model to your environment with step-by-step guidance on practical activities for strategic planning. Define your own future where information is a strategic asset to your organisation.
---
What clients say about Centre of Excellence:
"My colleagues and I used your Known Fors activity, and we now have a vision as to who we are going to be. We already achieved ROI... a sincere thanks!" Director of Research and Information Services, international law firm
---
A Jinfo Subscription gets you access to activity-based content to move your projects forward, plus dynamic peer group discussions on meaty topics.
Benefit from our research
Our proven processes, resources and guidance will help your team make the shift from transaction centre to strategic asset.
---
Designed around the most common challenges and pain points for time- and resource-strapped information teams
Optimise your operations
Holistic content portfolio management
Future-proof your information service
Executive-ready communications
---
A tailored overview of our research and active discussion with your Jinfo analyst.
---
Measure your starting point to articulate your strengths and set priorities for future improvements. Assessments gauge risk, capacity, value and more.
---
Read case studies, and start the conversation:
Connect your team with the practical tools, original research and expertise to build and support information strategy in your organisation.
A Jinfo Subscription gives access to all Content (articles, reports, webinars) and Community.