DueDil - Solid Data on UK & Irish Companies
Jinfo Blog
Monday, 25th January 2016
Abstract
What does the DueDil service offer users seeking information on companies in UK and Ireland?
Item
Company information is essential for almost all departments in organisations, from finance to HR and business development.
Our most-recent News Needs & Preferences Survey (Subscriber content), published in November, demonstrates that company news continues to be high up the list of specific information sought in a premium news product. It was number three in the 2015 survey, whilst our 2014 survey indicated that the importance of company news has been on an upward trend since 2011.
And in November we carried out research into private company information, exploring what drives the need for company information, which facets of company information are most-requested, and perceptions and concerns around accuracy and timeliness of data provided. Respondents named more than 30 specific sources they turn to for trusted information on private companies, including company information specialists such as DueDil, plus other approaches such as local Chambers of Commerce or individual country company registries.
DueDil: Worth Checking Out
With so many companies claiming to offer accurate company information, how do you choose which vendor to plump for?
If you're looking for data on companies in the UK and Ireland, take a look at our just-published Product Review of DueDil. This looks at the Enterprise service which focuses specifically on companies in that territory and covers around 10.3 million UK companies plus a further 572,000 companies based in Ireland.
Although a relatively early-stage offering, reviewer Chris Porter finds it "combines solid, frequently updated data with an attractive user interface" and comments that "the general layout is crisp and clean; a notable difference with many competing services is the clear visual highlighting of changes in turnover and assets, compared with the previous year".
Find Out More
DueDil continues to develop, with coverage of European companies a planned enhancement for 2016 and company-related news being a recent addition to the product.
FreePint Subscribers can log in now to read our detailed analysis in our Product Review of DueDil.
About this article
Blog post title: DueDil - Solid Data on UK & Irish Companies

Related articles:

Related reports:
What's new at Jinfo?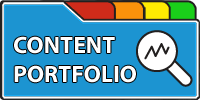 Improve your negotiation position, measure performance of your portfolio of external content, and communicate more effectively with stakeholders.
---
A Jinfo Subscription gets you access to activity-based content to move your projects forward, plus dynamic peer group discussions on meaty topics.
Benefit from our research
Our proven processes, resources and guidance will help your team make the shift from transaction centre to strategic asset.
---
Designed around the most common challenges and pain points for time- and resource-strapped information teams
Optimise your operations
Holistic content portfolio management
Future-proof your information service
Executive-ready communications
---
A tailored overview of our research and active discussion with your Jinfo analyst.
---
Measure your starting point to articulate your strengths and set priorities for future improvements. Assessments gauge risk, capacity, value and more.
---
Read case studies, and start the conversation:
Connect your team with the practical tools, original research and expertise to build and support information strategy in your organisation.
A Jinfo Subscription gives access to all Content (articles, reports, webinars) and Community.