Findout - Unique Market Positioning for this Early Stage Entrant
Jinfo Blog
Thursday, 28th January 2016
Abstract
Findout is a new tool that allows you to explore large volumes of industry reports and datasets. Discover why reviewer Andrew Lucas thinks it has a unique position in the market.
Item
Launched in September 2015, Findout is a new company set up by Ubiquick Group, a data technology company based in France. Aimed at technology providers, management consulting firms, law firms and other research-intensive organisations, Findout's content is report-based, factual data, drawn mainly from open source websites.
FreePint asked contributing editor, Andrew Lucas, to carry out an in-depth review (Subscriber content) of this business tool, based on his global experience as a consultant in the online business information market and his regular contributions to FreePint
Creating Structure
One of Findout's key strengths is its ability to extract unstructured as well as structured content from the web, index it and add metadata.
With a particular focus on industry verticals, the six top level industries covered include:
Agribusiness & food
Consumer foods
High tech & media
Heavy industries
Life science
Service.
As well as drawing in its content using machine learning and artificial intelligence, Findout invests a large share of its budget on research and development, with a specialist team working on the development of the platform and products. Semantic search technology also improves the accuracy of its results.
Find Out More
Findout says its aim is to "expand the scope of research, allowing analysts to explore easily large volumes of industry reports and datasets published by official sources".
FreePint Subscribers can log in now to read FreePint's comprehensive Product Review of Findout and discover what place it might hold in your portfolio of sources.
About this article
Blog post title: Findout - Unique Market Positioning for this Early Stage Entrant

Related reports:
What's new at Jinfo?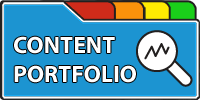 Improve your negotiation position, measure performance of your portfolio of external content, and communicate more effectively with stakeholders.
---
A Jinfo Subscription gets you access to activity-based content to move your projects forward, plus dynamic peer group discussions on meaty topics.
Benefit from our research
Our proven processes, resources and guidance will help your team make the shift from transaction centre to strategic asset.
---
Designed around the most common challenges and pain points for time- and resource-strapped information teams
Optimise your operations
Holistic content portfolio management
Future-proof your information service
Executive-ready communications
---
A tailored overview of our research and active discussion with your Jinfo analyst.
---
Measure your starting point to articulate your strengths and set priorities for future improvements. Assessments gauge risk, capacity, value and more.
---
Read case studies, and start the conversation:
Connect your team with the practical tools, original research and expertise to build and support information strategy in your organisation.
A Jinfo Subscription gives access to all Content (articles, reports, webinars) and Community.