Insights into the future of data analytics with Evalueserve
Jinfo Blog
Monday, 19th December 2016
Abstract
To keep pace with data analytics, information professionals will need to upskill to become "information engineers" - that's the key message of Jinfo's "Q&A with Evalueserve - harnessing insights through mind and machine". Find out which other skills are considered particularly important in this blog.
Item
Marc Vollenweider, co-founder and CEO of Evalueserve, shares some fascinating insights about the future of data analytics in Andrew Grave's interview write-up: "Q&A with Evalueserve - harnessing insights through mind and machine".
Perhaps the most interesting tip is that information professionals should seize opportunities to "upskill" to make the transition to becoming "information engineers".
According to Marc, "Information professionals should be able to advise on the company's analytic use-cases and all the required data sources, both internal and external. Proprietary databases like Bloomberg are important but reflect a small proportion of the data that is available, especially with the advent of the Internet of Things and operational systems generating huge amounts of data."
Hone your consulting skills
Marc tells Andrew that another opportunity is for information professionals to step up as "consultant and partner" to advise "line functions overwhelmed by designing and delivering analytic use-cases". The thinking is that information professionals should have the talent to fulfil this internal role, designing and implementing analytic use-cases for their internal clients.
Consulting skills will be an increasingly important asset. In the Q&A Marc explains: "Information professionals currently sit in their own areas and some of the questions they ask just require a yes or no answer. E.g. do we maintain a subscription to this service? Because data analytics is all about consulting on analytic use-cases, some information professionals need to acquire consulting skills and work cross-functionally."
Communication skills will be valuable - especially the ability "to work with different styles of people". Being able to "act as translators between the different views of the analytics world" will make the difference between whether you remain an information professional or make the jump to become one of tomorrow's new cadre of "information engineers".
Find out more
For a more detailed look at what you need to do to make the transition in a fast changing world of data analytics, read our "Q&A with Evalueserve - harnessing insights through mind and machine".
Marc Vollenweider's book "Mind+Machine - A Decision Model for Optimizing and Implementing Analytics" - which demystifies and simplifies the world of data analytics - was published in November 2016.
About this article
Blog post title: Insights into the future of data analytics with Evalueserve

Related articles:
What's new at Jinfo?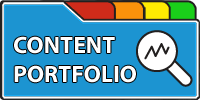 Improve your negotiation position, measure performance of your portfolio of external content, and communicate more effectively with stakeholders.
---
A Jinfo Subscription gets you access to activity-based content to move your projects forward, plus dynamic peer group discussions on meaty topics.
Benefit from our research
Our proven processes, resources and guidance will help your team make the shift from transaction centre to strategic asset.
---
Designed around the most common challenges and pain points for time- and resource-strapped information teams
Optimise your operations
Holistic content portfolio management
Future-proof your information service
Executive-ready communications
---
A tailored overview of our research and active discussion with your Jinfo analyst.
---
Measure your starting point to articulate your strengths and set priorities for future improvements. Assessments gauge risk, capacity, value and more.
---
Read case studies, and start the conversation:
Connect your team with the practical tools, original research and expertise to build and support information strategy in your organisation.
A Jinfo Subscription gives access to all Content (articles, reports, webinars) and Community.