Exploring the use of ebooks in pharma and STM
Jinfo Blog
Wednesday, 19th July 2017
Abstract
Our recent report gives an overview of the relevant ebooks, database platforms and content portals available on biopharma and life sciences, and guides you through their key features. Find out more about the context for ebooks in corporate settings.
Item
Jinfo has just published a report to guide you through the ebook sources, database platforms and content portals relevant to people working in biopharma and life sciences.
The report covers the typical users, the features and values of each platform, pricing information and further coverage that can be found on the Jinfo site.
Jinfo Subscribers can log in now to read "Market landscape - ebook sources and portals for biopharma and life sciences".
The future of training
Ebook use in the training world is widespread as organisations seek to provide the most efficient way to connect with employees worldwide and at home.
More insight into the impact elearning has in today's organisations, along with some creative ways to engage end users can be found in our recent article "Ebooks and elearning - partnering for success".
A 2015 Jinfo article on the use of ebooks across the sectors looked closely at Jinfo's original research covering which industries are leading the way in ebook use in enterprise, and which factors are stimulating growth.
Interestingly, in contrast to the vast use of elearning across the globe, ebook sales have reportedly been dropping and steadying, according to the Association of American Publishers (AAP). It reported that in the first 9 months of 2016, ebook sales in the US dropped by 18.7%, compared to the same period in 2015. Similar results (a 17% drop) were found by the Publishers Association in the UK.
Given this vast market across the globe, we were interested to compile this market landscape of subscription sources for pharma and biotechnology ebooks and portals.
Find out more
There are plenty of eresources available to support organisations in the pharmaceutical and STM arena, and many are covered in this report, from vendors such as EBSCO, ProQuest and McGraw-Hill Medical.
Jinfo Subscribers can log in now to read the market landscape "Ebook sources and portals for biopharma and life sciences".
About this article

Related articles:

Related Blog items:

Related reports:
What's new at Jinfo?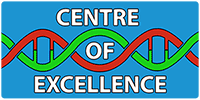 Latest in this Focus: Get started adapting the model to your environment with step-by-step guidance on practical activities for strategic planning. Define your own future where information is a strategic asset to your organisation.
---
What clients say about Centre of Excellence:
"My colleagues and I used your Known Fors activity, and we now have a vision as to who we are going to be. We already achieved ROI... a sincere thanks!" Director of Research and Information Services, international law firm
---
A Jinfo Subscription gets you access to activity-based content to move your projects forward, plus dynamic peer group discussions on meaty topics.
Benefit from our research
Our proven processes, resources and guidance will help your team make the shift from transaction centre to strategic asset.
---
Designed around the most common challenges and pain points for time- and resource-strapped information teams
Optimise your operations
Holistic content portfolio management
Future-proof your information service
Executive-ready communications
---
A tailored overview of our research and active discussion with your Jinfo analyst.
---
Measure your starting point to articulate your strengths and set priorities for future improvements. Assessments gauge risk, capacity, value and more.
---
Read case studies, and start the conversation:
Connect your team with the practical tools, original research and expertise to build and support information strategy in your organisation.
A Jinfo Subscription gives access to all Content (articles, reports, webinars) and Community.