PatentAdvisor - your guide through the USPTO
Jinfo Blog
Tuesday, 29th August 2017
Abstract
PatentAdvisor is a patent analytics tool which helps people better understand the United States Patent and Trademark Office (USPTO). With the fact that this government agency's examiners do not necessarily always follow the same processes, PatentAdvisor offers you the chance to put this to your advantage. Has the tool changed since our last review in 2015? Let's find out...
Item
We last reviewed patent analytics tool PatentAdvisor in 2015, and thought it was time to find out what has changed for the better since then.
If you're an inventor, you'll want to patent your design and product, and possibly register the trademark.
Sounds like a straightforward process, but when individual patent examiners don't follow the exact same processes and provide exactly the same interpretations of the law as each other, where does that leave you?
PatentAdvisor addresses this issue and helps people better understand the United States Patent and Trademark Office (USPTO).
The product is part of a suite of intellectual property tools published by LexisNexis company Reed Tech. Other tools include TotalPatent, which we also reviewed in 2015.
Jinfo Subscribers can log in now to view our "Mini review of PatentAdvisor".
So what's new?
As expected, PatentAdvisor has been improved since our 2015 review and now offers:
A newer, cleaner and less cluttered user interface; filtering options are now hidden until needed, making it easier on the eye
A Prosecution Guidebook data and the PathWays service, both of which enhance the overall effectiveness of the product
An improved statistical base with the addition of two years of patent data.
Our product review for 2017 looks at PatentAdvisor's improvements above, its user interface and search functions, and its competitors and pricing information.
Organisations that register a lot of patents in the US, along with their legal representatives, would benefit from using this tool. Read our 2017 product review for a full run down of the ins and outs of PatentAdvisor.
Find out more
Jinfo Subscribers can sign in now to read the "Mini review of PatentAdvisor".
About this article
Blog post title: PatentAdvisor - your guide through the USPTO

Related Blog items:

Related reports:
What's new at Jinfo?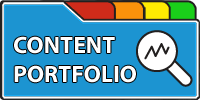 Improve your negotiation position, measure performance of your portfolio of external content, and communicate more effectively with stakeholders.
---
A Jinfo Subscription gets you access to activity-based content to move your projects forward, plus dynamic peer group discussions on meaty topics.
Benefit from our research
Our proven processes, resources and guidance will help your team make the shift from transaction centre to strategic asset.
---
Designed around the most common challenges and pain points for time- and resource-strapped information teams
Optimise your operations
Holistic content portfolio management
Future-proof your information service
Executive-ready communications
---
A tailored overview of our research and active discussion with your Jinfo analyst.
---
Measure your starting point to articulate your strengths and set priorities for future improvements. Assessments gauge risk, capacity, value and more.
---
Read case studies, and start the conversation:
Connect your team with the practical tools, original research and expertise to build and support information strategy in your organisation.
A Jinfo Subscription gives access to all Content (articles, reports, webinars) and Community.