Product Review of LexisNexis TotalPatent
Jinfo Report
20th April 2015
Abstract
This product review of TotalPatent, a global patent research database from LexisNexis, provides an overview of value offered along with the company's contact details. 100 patent issuing authorities are covered and patents are searchable in their original language (except for non-Latin) as well as machine-translated English for 10 languages.
This review:
Covers links to other tools from parent company Reed Elsevier such as Scopus and CourtLink.


Looks at the technology and tests out the semantic, guided and advanced search as well as putting through their paces the "widgets" which can be used to supplement search strategy.


Looks at the competitor landscape, where established products such as Thomson Innovation and Minesoft PatBase operate alongside free services such as Espacenet and PatentLens, and reflects on TotalPatent's product maturity and frequency of upgrades.
Reviewed by Robyn Smith
Content Access
Access to Jinfo articles and reports is a benefit of a Jinfo Subscription.
Does your organisation have a Jinfo Subscription?
"Yes, we subscribe"
Please sign in here so that we can check your access to this item:
"Not yet"
Gain access to this report with a Jinfo Subscription. It will help your organisation:
Save time and money
Re-invent information services
Define, measure and communicate information value
---
"Don't know"
Submit the Subscription Question form to find out if someone in your organisation already has a subscription or to discuss your questions or requirements.

Or use the 'Text Chat' button at the bottom-right of this page for immediate assistance.

Claire Laybats
Head of Commercial Development
claire.laybats@jinfo.com
About this report

Related articles:

Related reports:
What's new at Jinfo?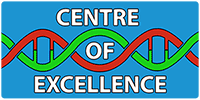 Latest in this Focus: Get started adapting the model to your environment with step-by-step guidance on practical activities for strategic planning. Define your own future where information is a strategic asset to your organisation.
---
What clients say about Centre of Excellence:
"My colleagues and I used your Known Fors activity, and we now have a vision as to who we are going to be. We already achieved ROI... a sincere thanks!" Director of Research and Information Services, international law firm
---
A Jinfo Subscription gets you access to activity-based content to move your projects forward, plus dynamic peer group discussions on meaty topics.