ConTech 2018 - transforming content through data science, AI and other emerging technologies
Jinfo Blog
Friday, 25th May 2018
By Clive Snell
Abstract
ConTech is a brand new event taking place this November in London which will focus on the key issues affecting the information profession, especially the impact of new and emerging technologies on content creation, distribution and consumption. Transformative technologies such as machine learning and AI are at the forefront of this change and conference sessions will offer practical advice on how to make the most of data science opportunities. And you can benefit from a discount if you sign up now.
Item
ConTech is a brand new event taking place between the 29-30th November 2018 at the Chelsea Harbour Hotel in London, UK. The name evolved from our thinking that content and technology converge to create a whole new concept which is captured within the name itself.
This event is something completely fresh and new as part of Info International so should be unlike any other event. It will focus on the key issues affecting the professional information world, particularly the significant impact of new and emerging technologies on the creation, distribution and consumption of content.
Its main driver is the view that where data science, content and technology are brought together, this leads to seismic changes in the landscape. Machine learning, AI, blockchain and a range of other new technologies are now driving the pace of change at an incredible rate and keeping on top of this change is essential to securing the future of your content activities.
The aim of ConTech is to provide answers to the data science tech revolution which it believes will be even more significant than the shift from print to digital and is rich with both opportunities and threats.
Think smarter
Smart adoption of data science and other new technology has the potential to enhance and improve revenue lines whilst also reducing costs. The inherent danger is not fully embracing the opportunities which could easily lead to stagnation, revenue decline and in the worst cases pose existential threats.
The conference sessions will be designed to offer really good practical advice on how to make the most of the data science opportunities. A key question will be, "Is your organisation data science ready?" Delegates can select sessions to work out how to answer that question and learn how to develop the best strategies, hire the best people and use the best tools.
Think ahead
ConTech also looks to the future to speculate on what the key issues will be going forward? How does the landscape look and where are the real opportunities? At the same time, it will cover basic but really important issues like the ethics of data science and cyber security.
Lots of exciting plans are in development for the event, including live streaming of the conference sessions with a view to creating a television channel to deal more comprehensively with the ongoing issues. International ConTechs are also on the horizon as well as developing more focused and issue-driven events for 2019 here in the UK.
If you're interested in attending ConTech, you can get a 10% discount by using the discount coupon Jinfo10. There will also be super early and early bird discounts over the next six months, so keep an eye out for those.
Find out more about ConTech.
About this article
Blog post title: ConTech 2018 - transforming content through data science, AI and other emerging technologies

Related articles:

Related Blog items:
What's new at Jinfo?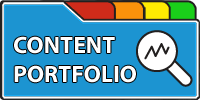 Improve your negotiation position, measure performance of your portfolio of external content, and communicate more effectively with stakeholders.
---
A Jinfo Subscription gets you access to activity-based content to move your projects forward, plus dynamic peer group discussions on meaty topics.
Benefit from our research
Our proven processes, resources and guidance will help your team make the shift from transaction centre to strategic asset.
---
Designed around the most common challenges and pain points for time- and resource-strapped information teams
Optimise your operations
Holistic content portfolio management
Future-proof your information service
Executive-ready communications
---
A tailored overview of our research and active discussion with your Jinfo analyst.
---
Measure your starting point to articulate your strengths and set priorities for future improvements. Assessments gauge risk, capacity, value and more.
---
Read case studies, and start the conversation:
Connect your team with the practical tools, original research and expertise to build and support information strategy in your organisation.
A Jinfo Subscription gives access to all Content (articles, reports, webinars) and Community.