Facing the ROI challenge? Value chain analysis is the answer
Jinfo Blog
Monday, 27th July 2020
Abstract
The challenge of connecting information to business goals like efficiency, innovation and generating revenue is top of mind for most information teams. Use Jinfo's framework of analysing value chains to demonstrate ROI, connect information with business outcomes, and develop metrics-based dialogue with stakeholders in terms they understand.
Item
No organisation is going to be successful without having the right information in the right place at the right time. But measuring, communicating and improving the value of information is anything but easy.
For years, Jinfo has worked with information teams on the problems of:
Demonstrating ROI
Explaining to decision-makers the costs and value of information access
Aligning their work with business strategy
Capturing the right data to tell the value story efficiently and effectively.
The transformative power of analysing your value chain
To help you solve these problems, Jinfo has developed a flexible framework to enable you to analyse your value chain.
The "value chain" describes the activities, steps and conditions of success that enable:
Innovation
Efficiency
Revenue generation
Risk management
Strategic decision-making.
...among other business goals. The specific goals your internal customers care about define how you approach value chain analysis.
Through value-chain analysis, you'll have a flexible, tailored approach to explaining, measuring and improving the way information works as the lifeblood of your organisation.
Start now with our Focus on Value Chain
Jinfo's Focus on Value Chain provides you with a framework for analysing how information drives value across an organisation.
Our activity-based articles offer step-by-step guidance, helping you ask questions like:
"What needs to be true for our organisation to consider itself efficient?" (or innovative, or making smart decisions...)
"What are workers doing when they aim for this goal?"
"How specifically does information feed each of those steps towards that goal?"
"What KPIs support this view of success?"
Recorded webinars offer tips on overcoming the common challenges information teams have when they undertake these activities, and Community sessions offer confidential peer-group environments for discussion and brainstorming.
Fast-track your progress with Jinfo Consulting
Consulting on Value Chain ensures that, despite pressures from other directions, you get the full benefit of analysing your value chain efficiently.
Work with a Jinfo analyst on the activities, getting your specific questions answered and tailored guidance specific to your organisation. Accountability to deadlines ensures progress before budget season or other milestones.
Learn more and start the conversation today.
About this article
Blog post title: Facing the ROI challenge? Value chain analysis is the answer

Related articles:
What's new at Jinfo?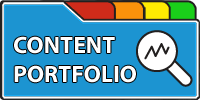 Improve your negotiation position, measure performance of your portfolio of external content, and communicate more effectively with stakeholders.
---
A Jinfo Subscription gets you access to activity-based content to move your projects forward, plus dynamic peer group discussions on meaty topics.
Benefit from our research
Our proven processes, resources and guidance will help your team make the shift from transaction centre to strategic asset.
---
Designed around the most common challenges and pain points for time- and resource-strapped information teams
Optimise your operations
Holistic content portfolio management
Future-proof your information service
Executive-ready communications
---
A tailored overview of our research and active discussion with your Jinfo analyst.
---
Measure your starting point to articulate your strengths and set priorities for future improvements. Assessments gauge risk, capacity, value and more.
---
Read case studies, and start the conversation:
Connect your team with the practical tools, original research and expertise to build and support information strategy in your organisation.
A Jinfo Subscription gives access to all Content (articles, reports, webinars) and Community.