Key takeaways from the "Cost Reduction Strategies" Community session
Jinfo Article
29th November 2022
Abstract
Reducing costs as a tactical, "knee-jerk" reaction to unfavourable economic indicators risks significant business disruption and can, in the long run, be an expensive exercise.
As the discussion with our Information Leaders revealed; successful cost reduction strategies involve a complex combination of "Stakeholder engagement", "Demand Management", "Knowing the market" and "Proactive vendor management".
Content Access
Access to Jinfo Content and Community is available through a Jinfo Subscription.
Does your organisation have a Jinfo Subscription?
"Not yet"
Access to this article is available through a Jinfo Subscription, which will help your organisation:
Save time and money
Re-invent information services
Define, measure and communicate information value.
---
"Don't know"
Contact us to find out if your organisation already has a Jinfo Subscription.

Or use the 'Text Chat' button at the bottom-right of this page for immediate assistance.
About this article
Article title: Key takeaways from the "Cost Reduction Strategies" Community session
---
What's new at Jinfo?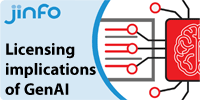 Community session: Legal implications of licensing third party content for GenAI
24th October 2023
Community dates
---
"Talent management, legal news cut, generative AI developments and new products"
5th September 2023
Learn about the vital role of nurturing the talent pipeline and succession. There's now a legal cut of our news and current awareness survey. And a real need for information managers to assert themselves to maximise the value of generative AI and mitigate the risks.
Read on the Blog