Cost reduction strategies for content portfolios
Jinfo Community
22nd November 2022

[Focus: Content Portfolio]
Description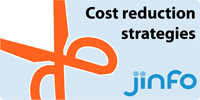 Managing content costs has never been more challenging than it is now. The increasingly difficult operating environment is causing organisations to rein in costs, whilst vendors seek to increase their revenues to cover their increasing expenses.
Building on previous discussions, this Community session connected colleagues, to share and explore practical steps they can take to prepare for their negotiations including:
Demand management
Usage tracking and validation
Stakeholder management
Know your vendor.
View the article, "Key takeaways from the "Cost Reduction Strategies" Community session", to review the anonymised notes from our discussion and catch up on what you missed or reflect on what you heard.
Community Registration
Access to Jinfo Content and Community is available through a Jinfo Subscription.
Does your organisation have a Jinfo Subscription?
"Not yet"
Access to this Community session is available through a Jinfo Subscription, which will help your organisation:
Save time and money
Re-invent information services
Define, measure and communicate information value.
---
"Don't know"
Please complete the Registration Enquiry form below and we will check if your organisation has access and contact you to confirm either way.
---
"Don't know"
Contact us to find out if your organisation already has a Jinfo Subscription.

Or use the 'Text Chat' button at the bottom-right of this page for immediate assistance.
About this Event
Community event title: Cost reduction strategies for content portfolios

Related articles:
What's new at Jinfo?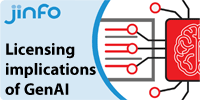 Community session: Legal implications of licensing third party content for GenAI
24th October 2023
Community dates
---
"Talent management, legal news cut, generative AI developments and new products"
5th September 2023
Learn about the vital role of nurturing the talent pipeline and succession. There's now a legal cut of our news and current awareness survey. And a real need for information managers to assert themselves to maximise the value of generative AI and mitigate the risks.
Read on the Blog