Product walkthrough - Evalueserve's Researchstream
Jinfo Article
29th June 2018
Abstract
Despite digital advancements in recent years, there are still very few platforms available that help research or information teams manage their work. Whilst project management tools and intranets have proved to be of some value in supplementing the workflow of research, they require a great deal of time and experimentation to establish. This is where Researchstream, a new web-based collaborative platform from Evalueserve comes into its own. Read Jinfo's product walkthrough to find out how it can help with the challenge of managing a busy research service.
Content Access
Access to Jinfo Content and Community is available to Jinfo clients.
Is your organisation a Jinfo client?
"Yes"
Please sign in here so that we can check your access to this item:
"Not yet"
Access to this article is available to Jinfo clients. Becoming a client will help your organisation:
Save time and money
Re-invent information services
Define, measure and communicate information value.
---
"Don't know"
Submit the Enquiry form to find out if your organisation is already a client or to discuss your questions or requirements.

Or use the 'Text Chat' button at the bottom-right of this page for immediate assistance.

Robin Neidorf
Director of Research
robin.neidorf@jinfo.com
About this article
Article title: Product walkthrough - Evalueserve's Researchstream

Related articles:
---
What's new at Jinfo?
Upcoming Community sessions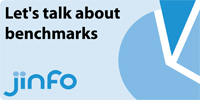 ---
"Is the client always right?"
21st September 2022
Whilst user expressions of value are important, they should be treated with caution. Information leaders can offer significant value by enabling smart decisions about information products and services. Realising this potential hinges on your ability to frame the question and offer potential solutions that serve the best interests of your organisation.
Read on the Blog