10th January 2023

Description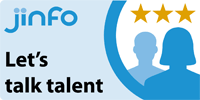 It's never been easy to find the right talent, but many information teams are currently reporting significant challenges in attracting qualified candidates for jobs at all levels.
What's more, the situation is likely to get worse before it gets better, due to:
Mismatched expectations
New and emerging skills
Dynamic and rapidly changing operating environment
Availability, especially at mid career and senior levels, and the limited pipeline of new talent entering the industry.
In this Community session, information managers shared stories from the field who have recently hired, are trying to hire, or anticipate hiring in the coming months.
Simon Burton from CB Resourcing joined us to inform the conversation. Over the course of his career, he has experienced all the upticks and downturns, and provided insight on what to expect of the talent marketplace over the next few months.
Community Registration
Access to Jinfo Content and Community is available through a Jinfo Subscription.
Does your organisation have a Jinfo Subscription?
"Not yet"
Access to this Community session is available through a Jinfo Subscription, which will help your organisation:
Save time and money
Re-invent information services
Define, measure and communicate information value.
---
"Don't know"
Please complete the Registration Enquiry form below and we will check if your organisation has access and contact you to confirm either way.
---
"Don't know"
Contact us to find out if your organisation already has a Jinfo Subscription.

Or use the 'Text Chat' button at the bottom-right of this page for immediate assistance.
About this Event
Community event title: Let's talk talent

Related articles:
What's new at Jinfo?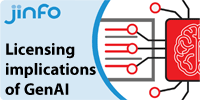 Community session: Legal implications of licensing third party content for GenAI
24th October 2023
Community dates
---
"Talent management, legal news cut, generative AI developments and new products"
5th September 2023
Learn about the vital role of nurturing the talent pipeline and succession. There's now a legal cut of our news and current awareness survey. And a real need for information managers to assert themselves to maximise the value of generative AI and mitigate the risks.
Read on the Blog