10th January 2023

Description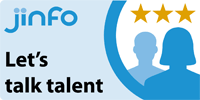 It's never been easy to find the right talent, but many information teams are currently reporting significant challenges in attracting qualified candidates for jobs at all levels.
What's more, the situation is likely to get worse before it gets better, due to:
Mismatched expectations
New and emerging skills
Dynamic and rapidly changing operating environment
Availability, especially at mid career and senior levels, and the limited pipeline of new talent entering the industry.
In this Community session, information managers shared stories from the field who have recently hired, are trying to hire, or anticipate hiring in the coming months.
Simon Burton from CB Resourcing joined us to inform the conversation. Over the course of his career, he has experienced all the upticks and downturns, and provided insight on what to expect of the talent marketplace over the next few months.
Community Registration
Access to Jinfo Content and Community is available to Jinfo clients.
Is your organisation a Jinfo client?
"Yes"
Please sign in here so that we can check your access to this Community session and provide easier registration (recommended)


Or complete the Registration Enquiry form below and we will check your access and register you for this Community session.
"Not yet"
Learn more about becoming a Jinfo client

"Don't know"
Please complete the Registration Enquiry form below and we will check if your organisation has access and contact you to confirm either way.
About this Event
Community event title: Let's talk talent

Related articles:
What's new at Jinfo?
Building competitive advantage
9th February 2023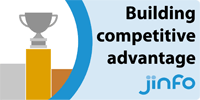 Community dates
---
[New] The Jinfo Subscription is back by popular demand!
---
"Happy anniversary Jinfo, née FreePint"
4th January 2023
25 years, 600 editions, 500 contributors. Jinfo has come a long way, and so has the value of information work. However, information leaders still need to win the war for talent, hold vendors to account, and keep an eye on competitors.
Read on the Blog