Initial findings from the News and current awareness survey
Jinfo Community
20th June 2023

Description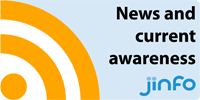 We have had a great response to our 2023 News and Current Awareness survey, with over 80 participants this year.
This Community session was an opportunity to discover and discuss what is driving the trends since our last study in 2020:
Are you focussing more on organisational goals, your clients' needs and your Value Chain, like our respondents?

How are source strategies changing, who are the emerging players and how are free sources playing their part?

Satisfaction levels with the main players are changing; what are your experiences?

How are the industry trends going to impact your role in providing these services?
Community Registration
Access to Jinfo Content and Community is available through a Jinfo Subscription.
Does your organisation have a Jinfo Subscription?
"Not yet"
Access to this Community session is available through a Jinfo Subscription, which will help your organisation:
Save time and money
Re-invent information services
Define, measure and communicate information value.
---
"Don't know"
Please complete the Registration Enquiry form below and we will check if your organisation has access and contact you to confirm either way.
---
"Don't know"
Contact us to find out if your organisation already has a Jinfo Subscription.

Or use the 'Text Chat' button at the bottom-right of this page for immediate assistance.
About this Event
Community event title: Initial findings from the News and current awareness survey
What's new at Jinfo?
Pivoting to meet the GenAI challenge
Community session
13th December 2023
---
Empower your stakeholders
Blog posting
5th December 2023
---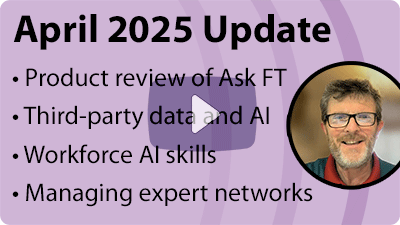 Jinfo December 2023 Update
YouTube video
7th December 2023