Content portfolio needs analysis
Jinfo Community
16th November 2023

Description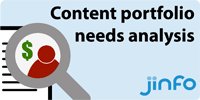 A needs analysis is a proven methodology to maximise value and right-size contracts to the needs of your organisation.
In this Jinfo Community session, Nick Collison of Couranto discussed how needs analysis can be leveraged in your negotiations, to enhance the value of your supplier relationships, and reinforce your value with stakeholders.
Nick Collison is director of business strategy and e-content at Couranto. He has over 30 years' experience using needs analysis to underpin licensing negotiations on behalf of a range of clients from a range of disciplines.
Slide presentation and notes
This event has passed, and a recording and/or slide deck is available through a Jinfo Subscription.
If your organisation has a Jinfo Subscription, please sign in here so that we can check your account:
About this Event
Community event title: Content portfolio needs analysis

Related reports:
What's new at Jinfo?
Pivoting to meet the GenAI challenge
Community session
13th December 2023
---
Empower your stakeholders
Blog posting
5th December 2023
---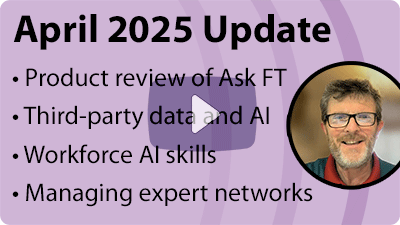 Jinfo December 2023 Update
YouTube video
7th December 2023