Creating the roadmap towards information literacy
Jinfo Event
12th April 2017

[Research Focus: Developing an information-savvy workforce through strategic alignments]
Description
Information literacy is a key skill for today's knowledge workers, as the tools of the trade are increasingly being put into their hands. However, organisations are struggling to successfully progress their employees' capabilities.
For information teams, the impact of this skills gap can mean increased work, having to firefight its associated risks, and an inability to focus on the more value-added, strategic work that is increasingly becoming its remit.
In order to get from where you are to where you want to be, it is essential to have a clear roadmap that will help guide your actions over the next three, six, 12 months, and beyond.


This Jinfo Community session provides practical tips on how to:
Assess the maturity of your organisation's overall information literacy
Identify and prioritise which parts of the business to focus on for improvements
Create a 12-month plan to create measurable change in the information skills of knowledge workers.
Community sessions are open to any organisation whose subscription includes them. When your registration is approved, you will receive details enabling you to join the teleconference.
If you have a question about this event, or are unsure if you have access to Community sessions, please contact us.
Date:
Wednesday, 12th April 2017 at 08:00 Pacific / 10:00 Central / 11:00 Eastern / 16:00 (BST) / 17:00 Europe, 60 minutes.
Community Registration
Access to Jinfo articles and reports is a benefit of a Jinfo Subscription.
Does your organisation have a Jinfo Subscription?
"Yes, we subscribe"
Please sign in here so that we can check your access to this Webinar and provide easier registration (recommended)


Or complete the Registration Enquiry form below and we will check your Subscription and register you for this Webinar
"Not yet"
Purchase a Jinfo Subscription
Subscription Benefits


If you are considering purchasing a Subscription and would like to request taster access to try out the service, please complete the Registration Enquiry form below.
"Don't know"
Please complete the Registration Enquiry form below and we will check if your organisation has a Jinfo Subscription and contact you to confirm either way
About this Event
Community event title: Creating the roadmap towards information literacy
What's new at Jinfo?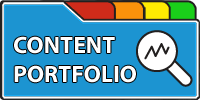 Improve your negotiation position, measure performance of your portfolio of external content, and communicate more effectively with stakeholders.
---
A Jinfo Subscription gets you access to activity-based content to move your projects forward, plus dynamic peer group discussions on meaty topics.