Developing strategic alignments to nurture an information-savvy workforce
Jinfo Event
24th May 2017

[Research Focus: Developing an information-savvy workforce through strategic alignments]
Description
The gaps in information skills of knowledge workers present an increasing risk to organisations. The most effective way to address the problem is for information managers to nurture strategic alignments with allies, to embed information skill development in the culture and operations of the business.
Your partners in this process may include the IT department - where many information services have already cultivated good relationships - but will likely also include new areas such as learning & development, HR, R&D and other business units.
To focus your efforts on the most effective alignments, take time to prioritise based on your organisation's strengths and requirements.
This Community session provides practical tips on:
Articulating the benefit each potential partner may bring to your aim of embedding improved information skills in the organisation
Cultivating alignment with potential partners
Creating measurable milestones in your efforts to align, and to influence information skills as a result.
Community sessions are open to any organisation whose subscription includes them. When your registration is approved, you will receive details to join the teleconference.
If you have a question about this event, or are unsure if you have access to Community sessions, please contact us.
Date:
Wednesday, 24th May 2017 at 08:00 Pacific / 10:00 Central / 11:00 Eastern / 16:00 (BST) / 17:00 Europe, 60 minutes.
Community Registration
Access to Jinfo articles and reports is a benefit of a Jinfo Subscription.
Does your organisation have a Jinfo Subscription?
"Yes, we subscribe"
Please sign in here so that we can check your access to this Webinar and provide easier registration (recommended)


Or complete the Registration Enquiry form below and we will check your Subscription and register you for this Webinar
"Not yet"
Purchase a Jinfo Subscription
Subscription Benefits


If you are considering purchasing a Subscription and would like to request taster access to try out the service, please complete the Registration Enquiry form below.
"Don't know"
Please complete the Registration Enquiry form below and we will check if your organisation has a Jinfo Subscription and contact you to confirm either way
About this Event
Community event title: Developing strategic alignments to nurture an information-savvy workforce
What's new at Jinfo?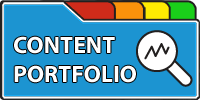 Improve your negotiation position, measure performance of your portfolio of external content, and communicate more effectively with stakeholders.
---
A Jinfo Subscription gets you access to activity-based content to move your projects forward, plus dynamic peer group discussions on meaty topics.