Insights and actions report from the Research Focus "Data analytics - ready your information service"
Jinfo Report
22nd December 2016
Abstract
This Insights & Actions report collects a full thematic index of content from the Jinfo Research Focus, "Data analytics - ready your information service" in a convenient PDF package for download and offline reading.
Includes the key insights:
Source expertise at the centre of success for data analytics
Why vendor dialogue matters
Be an essential part of data analytics projects
Index to content in themes:
Ethics, risks and challenges, licensing
Trends and techniques
Being an integral part of data analytics project
Product reviews and market landscapes, Q&As with vendors
Research
Feel free to share this PDF with colleagues.
Content Access
Access to Jinfo articles and reports is a benefit of a Jinfo Subscription.
Does your organisation have a Jinfo Subscription?
"Yes, we subscribe"
Please sign in here so that we can check your access to this item:
"Not yet"
Gain access to this report with a Jinfo Subscription. It will help your organisation:
Save time and money
Re-invent information services
Define, measure and communicate information value
---
"Don't know"
Submit the Subscription Question form to find out if someone in your organisation already has a subscription or to discuss your questions or requirements.

Or use the 'Text Chat' button at the bottom-right of this page for immediate assistance.

Claire Laybats
Head of Commercial Development
claire.laybats@jinfo.com
About this report
Report title: Insights and actions report from the Research Focus "Data analytics - ready your information service"
Pages: 19

Related articles:
What's new at Jinfo?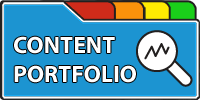 Improve your negotiation position, measure performance of your portfolio of external content, and communicate more effectively with stakeholders.
---
A Jinfo Subscription gets you access to activity-based content to move your projects forward, plus dynamic peer group discussions on meaty topics.