13th December 2017
Abstract
Our in-depth product review of Nexis, a provider of premium curated business, industry and news information, looks at how this global premium news database and research platform has evolved since our last full review over two years ago.
This review:
Introduces Nexis and highlights the value the product offers


Looks at the range of content available through the global news aggregation service, including special content and geographical coverage. New content added since the last Nexis review is also covered


Examines new functionality, including search and output features


Covers new features such as additions to Nexis SmartIndexing


Concludes with a general overview of product development and what future changes we can expect over the next few years


It also covers pricing


Highlights direct competitors such as Factiva, as well as a range of aggregators including EBSCO, ProQuest and Thomson Reuters.
Reviewed by Chris Porter.
Update: A new review of this product is available here »
Content Access
Access to Jinfo articles and reports is a benefit of a Jinfo Subscription.
Does your organisation have a Jinfo Subscription?
"Yes, we subscribe"
Please sign in here so that we can check your access to this item:
"Not yet"
Gain access to this report with a Jinfo Subscription. It will help your organisation:
Save time and money
Re-invent information services
Define, measure and communicate information value
---
"Don't know"
Submit the Subscription Question form to find out if someone in your organisation already has a subscription or to discuss your questions or requirements.

Or use the 'Text Chat' button at the bottom-right of this page for immediate assistance.

Claire Laybats
Head of Commercial Development
claire.laybats@jinfo.com
About this report
Report title: Product review of Nexis
Pages: 24

Related articles:
What's new at Jinfo?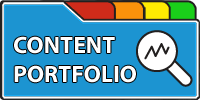 Improve your negotiation position, measure performance of your portfolio of external content, and communicate more effectively with stakeholders.
---
A Jinfo Subscription gets you access to activity-based content to move your projects forward, plus dynamic peer group discussions on meaty topics.