Product review of Orbis from Bureau van Dijk - A Moody's Analytics Company
Jinfo Report
6th August 2019
Abstract
Jinfo looked at Bureau van Dijk's Fame, a company information database focused on the UK and Ireland, a few years ago and in this product review we take an in-depth look at the company's flagship service, Orbis, a global company database that's used by government and financial institutions, accountants and corporations in a wide range of industries.
This review:
Introduces parent company, Moody's Corporation, and gives an overview of Orbis including its key advantages, target audience, and specific use-cases, the value it offers, and contact details


Takes a closer look at some of its key enhancements, including a significant overhaul of some of its most popular features and functions, and its more modern, intuitive interface, as well as future developments


Looks at its content, particularly the breadth and depth of company data coverage, which includes data on over 310 million companies around the world with information drawn from more than 160 information providers


Tests the platform's search technology, including an appraisal of its newly designed user interface and specialist content and news search functionality


Highlights the newly revamped help area and the increased user support that is available within the product


Outlines the pricing structure and identifies competitors, including Hoovers from Dun & Bradstreet, and DueDil, and highlights where Orbis differs


Gives a comprehensive appraisal of the platform overall, highlighting areas that appealed to our reviewer and those that could be improved.
By Chris Porter
Content Access
Access to Jinfo articles and reports is a benefit of a Jinfo Subscription.
Does your organisation have a Jinfo Subscription?
"Yes, we subscribe"
Please sign in here so that we can check your access to this item:
"Not yet"
Gain access to this report with a Jinfo Subscription. It will help your organisation:
Save time and money
Re-invent information services
Define, measure and communicate information value
---
"Don't know"
Submit the Subscription Question form to find out if someone in your organisation already has a subscription or to discuss your questions or requirements.

Or use the 'Text Chat' button at the bottom-right of this page for immediate assistance.

Claire Laybats
Head of Commercial Development
claire.laybats@jinfo.com
About this report

Related articles:

Related reports:
What's new at Jinfo?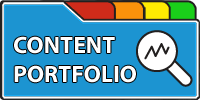 Improve your negotiation position, measure performance of your portfolio of external content, and communicate more effectively with stakeholders.
---
A Jinfo Subscription gets you access to activity-based content to move your projects forward, plus dynamic peer group discussions on meaty topics.