Jinfo survey - current awareness and intelligence 2020
Jinfo Report
23rd September 2019
Abstract
Every year since 2007, Jinfo has been surveying its customers about their preferences in relation to news aggregation services and current awareness. This year's survey results reveal how current awareness and intelligence systems are managed and deployed throughout the organisation.
The survey results cover:
Which types of organisations took part in the survey and how much of their time is taken up with providing this service


Which components are part of the provision of current awareness to an organisation and any premium products licensed for current awareness, along with no-cost sources used


What customers prefer in relation to news aggregation services and current awareness, as well as how satisfied they are with primary suppliers for current awareness solutions, such as Nexis.com and Dow Jones' Factiva


Which activities they engage in with regard to the provision of current awareness and intelligence


How they measure the reach and value of current awareness and its perceived importance within the organisation.
Content Access
Access to Jinfo articles and reports is a benefit of a Jinfo Subscription.
Does your organisation have a Jinfo Subscription?
"Yes, we subscribe"
Please sign in here so that we can check your access to this item:
"Not yet"
Gain access to this report with a Jinfo Subscription. It will help your organisation:
Save time and money
Re-invent information services
Define, measure and communicate information value
---
"Don't know"
Submit the Subscription Question form to find out if someone in your organisation already has a subscription or to discuss your questions or requirements.

Or use the 'Text Chat' button at the bottom-right of this page for immediate assistance.

Claire Laybats
Head of Commercial Development
claire.laybats@jinfo.com
About this report
Report title: Jinfo survey - current awareness and intelligence 2020
Pages: 31

Related articles:
What's new at Jinfo?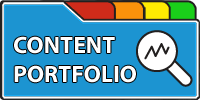 Improve your negotiation position, measure performance of your portfolio of external content, and communicate more effectively with stakeholders.
---
A Jinfo Subscription gets you access to activity-based content to move your projects forward, plus dynamic peer group discussions on meaty topics.