Subscription management
Category
Filter the list below:
Webinar
A critical difference between information professionals and knowledge workers is the source expertise of information professionals: You know which sources are valuable, how to use them efficiently, and why it matters to stay on top of a rapidly evolving world of sources. We'll help you turn...
Webinar
Spend your lunch hour learning about the latest results from FreePint's multi-year original research on purchasing trends and needs in UK law firms. We'll review survey data, interview inputs and year-over-year analysis on: How law librarians perceive different vendors and brands Where...
What's new at Jinfo?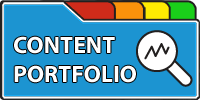 Improve your negotiation position, measure performance of your portfolio of external content, and communicate more effectively with stakeholders.
---
A Jinfo Subscription gets you access to activity-based content to move your projects forward, plus dynamic peer group discussions on meaty topics.