AI/machine learning
Category
Filter the list below:
Report
Using its Natural Language Processing (NLP) platform, Linguamatics is a leading developer of enterprise text mining and search solutions for the healthcare and life science sectors. In this market landscape, we look at 10 companies operating in the healthcare artificial intelligence (AI) and data...
Article
The Dow Jones Developer Platform, formerly known as Dow Jones DNA, launched in 2017 and gives organisations access to data, news and analytics from the company's services, including Factiva. We recently caught up with Niranjan Thomas, general manager of the developer platform and solution engineering at Dow Jones to find out more about the product, how it's used and how it fits with the "FAIR" use of data.
Report
This three-part report looks at the survey responses of information professionals to gauge current data-related needs and expertise amongst information teams. This report includes three chapters: Part 1 - introduction and survey population Part 2 - evolving roles of information...
Article
In the third and final part of our analysis of what the data landscape looks like for data-focused projects in today's organisations, we look at some of the key issues faced by our survey respondents when addressing the opportunities and challenges of a data-focused future.
Article
The second part of our analysis of our survey results on what the data landscape looks like in today's organisations explores the evolving roles of information teams and what changes we can expect to see in the future.
Article
Jinfo has been researching the place of information professionals in the world of data for several years now. For our Research Focus on FAIR Data we conducted a survey to gauge current data-related needs and expertise amongst information teams. In part one of a three-part analysis of these needs, we provide an overview on the industries, team sizes, and responsibilities of information teams represented by 124 respondents.
Article
Information professionals within the pharma industry will no doubt be aware of the prominence of artificial intelligence and machine learning in 2020, but what other trends look set to shake the industry up this year? This article takes a look at what we can expect, including advances involving the Internet of Things and advanced analytics amongst others, and explores some of the data protection regulations worldwide.
Article
The increasing prevalence of digital discovery of information highlights how important data is to organisations and information professionals need to be able to keep ahead of this fast-changing world. This article looks at some of the top business intelligence trends for this year such as data discovery and real-time analytics. It also covers augmented data and analytics and the Internet of Things and looks at how information professionals can ensure they're keeping up.
Report
In this market landscape, we look at six of the most popular intelligence and discovery platforms. Discovery platforms improve the discovery of a library, museum or institution's collection and institutional resources. It is implemented software, a "discovery layer" that uses metadata in order to...
Report
Artificial Intelligence is a key tool in streamlining work processes. In this market landscape, Jinfo looks at five of the most popular document review and AI software or platform products, outlining the relative benefits each offers to its customers. By Sonia Isotov
What's new at Jinfo?
Jinfo Overview - July 2021
View on YouTube
---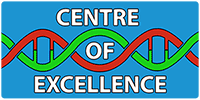 Latest in this Focus: Get started adapting the model to your environment with step-by-step guidance on practical activities for strategic planning. Define your own future where information is a strategic asset to your organisation.
---
What clients say about Centre of Excellence:
"My colleagues and I used your Known Fors activity, and we now have a vision as to who we are going to be. We already achieved ROI... a sincere thanks!" Director of Research and Information Services, international law firm
---
A Jinfo Subscription gets you access to activity-based content to move your projects forward, plus dynamic peer group discussions on meaty topics.