William Hann
Founder and Managing Director
William Hann founded Jinfo (then called "FreePint") in 1997 as a newsletter with tips and resources about effective information work. It has since grown into a global community of information practitioners, content buyers and knowledge workers, offering unique content, community and consulting around critical information topics.
William has a background in online information provision, with a first class honours degree in Information Science from Aberystwyth University. He has worked for a number of information vendors (including the Financial Times, Dialog and News International), and facilitated the Dow Jones Factiva Customer Advisory Board for 10 years.
Through Jinfo (formerly FreePint), William has received a number of industry awards, including European Special Librarian of the Year, Jason Farradane Award, and an open-source-intelligence Golden Candle Award.
In February 2016, FreePint was renamed Jinfo. Read more.
William can be reached at william.hann@jinfo.com
Articles by William Hann:
---

Per user per month flexibility in the Subscription
Tuesday, 5th April 2016
Introducing our new Subscription model which includes the option to add per user per month flexibility.
---

Jinfo is the new name for FreePint
Wednesday, 3rd February 2016
Find out why we've changed our name from FreePint to Jinfo.
What's new at Jinfo?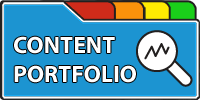 Improve your negotiation position, measure performance of your portfolio of external content, and communicate more effectively with stakeholders.
---
A Jinfo Subscription gets you access to activity-based content to move your projects forward, plus dynamic peer group discussions on meaty topics.